The Nelson Trust was established in 1985 when Mary and Roy Brash put their life savings into purchasing the former 'Nelson Inn' near Stroud to establish one of the UK's first abstinence-based residential treatment centres.

Starting as a supportive shared residence for people recovering from alcohol addiction, it soon developed into a residential treatment centre providing a comprehensive programme of care and support for people looking for recovery from drug and alcohol addiction. Over time we have gone on to develop residential treatment as part of an integrated service with education and training, family work and supported resettlement housing.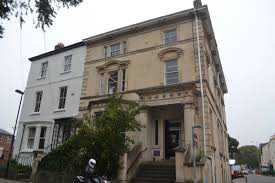 In 2004 we added a specialist residential service for women who have experienced trauma or abuse, which is often masked with substance dependency. Women can now undertake a residential programme in safe, supportive and trauma-informed settings with an all-female staff team. In 2010 we opened our first women's centre in Gloucester, which provides a "one-stop-shop" approach to the wide range of problems faced by women in the criminal justice system. In 2013 we were recognised by the Howard League for Penal Reform with an award for the best community service for women, and opened our second women's centre in Swindon which serves clients and their families throughout Swindon and Wiltshire.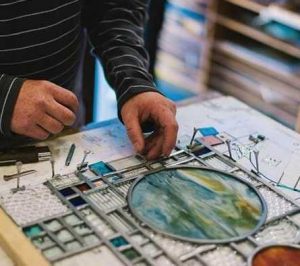 The Nelson Trust has built a national and international reputation as a centre of excellence in addiction treatment, with a belief in the capacity for individual change and sustainable recovery based on lifelong abstinence. This approach, once seen as radical, is today accepted as the most effective evidence-based treatment for people with entrenched and complex substance misuse problems. We provide services for more than 1200 clients each year from across Britain and beyond, combined with our work in communities across Gloucestershire, Swindon, Wiltshire, Avon and Somerset.
We place equal importance on helping people to recover from their addiction and helping them re-build a positive, independent life to sustain their abstinence once they leave our care.
Our programme is for men and women looking for an abstinence-based residential treatment programme to achieve lasting recovery. We are situated in the Cotswolds, in an Area of Outstanding Natural Beauty, with four residential treatment houses in the village of Brimscombe, near Stroud, incorporating safe women-only and mixed accommodation.
To reach out and ask for help – whether it's for you or someone you care about – can be the hardest step to take. But for 1000s of people now enjoying lifelong recovery, they say contacting us was the best thing they ever did.
Get in touch today to find out more on 01453 885633 or visit www.nelsontrust.com