Addiction Treatment Directory
Routes to Recovery – The DDN addiction treatment guide, contains listings and contact details for treatment services.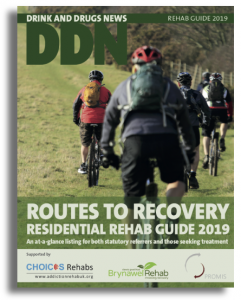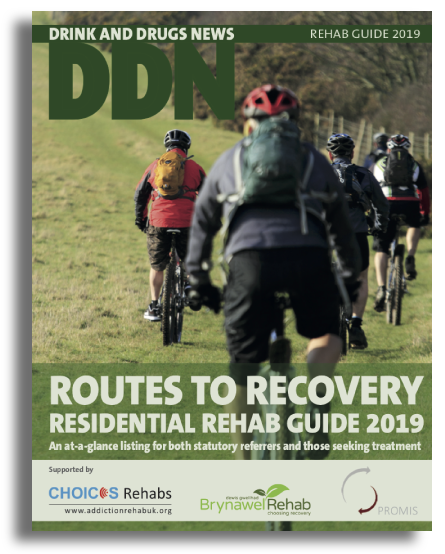 The guide also contains more details of certain services and helpful editorial to guide you through the process of choosing the right service for you.
Services change and new services open so we also update details of the services below listed in alphabetical order.
If you run a service and it is not listed or you would like to make changes to a listing please contact ian@cjwellings.com
DDN offers services cost effective advertising, promotion and recruitment services, please get in touch to find out more.

---
UK DIRECTORY LISTINGS (overseas listings are at the base of the page)
Abbeycare www.abbeycarefoundation.com
With services in Gloucestershire and Scotland Abbeycare provide comprehensive residential detox and rehabilitation treatment for alcohol or drug addiction. We advocate an abstinence-based model, supporting clients through alcohol or drug detox, rehab, and aftercare planning. Clients work with a personally assigned addiction case manager on a bespoke care plan and treatment goals.
Abbeycare' s rehabilitation programme combines the 12-step model with Cognitive Behavioural Therapy, and structured relapse prevention planning, for the strongest possible start to recovery, and a life free from addiction.
---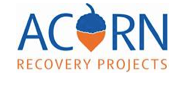 Acorn Recovery Projects www.acornrecovery.org.uk
Our innovative recovery services in Manchester enable individuals and their families to break free from drug, alcohol and other addictions. We support people throughout their recovery journey in a compassionate way, focussing on the long term solution, even beyond treatment.
Clients can live in our supported housing for a temporary time with full support for a move back into the community for independent living. We also run a thriving volunteer community with in-house training schemes also on offer.
---
Acquiesce www.acquiesce.org.uk
Acquiesce is a residential drug rehab located in Stockport, Greater Manchester, UK. They offer evidence-based addiction treatment programs including detox, group and individual therapy, and aftercare. Their holistic approach aims to help individuals overcome their addiction and achieve long-lasting recovery.
---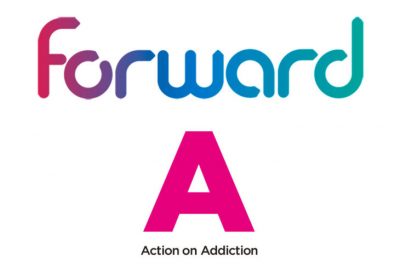 Forward Trust/Action on Addiction www.actiononaddiction.org.uk
Clouds House has provided detoxification and residential treatment for addiction since 1983. We treat all forms of addiction in our private and tranquil setting in the heart of Wiltshire. Our specialist GP, consultant psychiatrist and 24-hour nursing team ensure safe, medically-supervised withdrawal, while our interpersonal group therapy model, alignment with the 12-step fellowships and complementary therapies help clients address the underlying causes of addiction and build a secure life in recovery.
Our aftercare programme and family work ensure clients stay connected to their recovery. Owned and managed by Action on Addiction, our services are rated good by the CQC.
---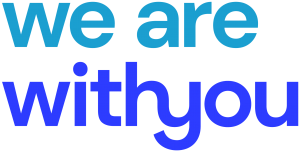 Chy: WithYou chy.wearewithyou.org.uk
A 17 bed Adult Residential centre in Truro for men and women. Based on a person-centred approach, our experienced and dedicated team will develop a tailor-made programme to support the individual within a structured package of group programmes, 1:1, life skills and drama based therapeutic intervention (RAFT). Dogs welcome. Aftercare Provision. Move on flats available. CQC rating: Good
---
Addiction Recovery Centre www.arcproject.org.uk
The Arc residential drug service in Portsmouth is a facility that offers support and treatment for individuals dealing with drug addiction. It provides a safe and secure environment for residents to detox and receive a range of services including counselling, therapy, and education.
---
Adferiand www.parklandplace.co.uk
Parkland Place Rehab is a residential addiction treatment centre located in North Wales. Offering personalised treatment programmes and a range of therapies including CBT, EMDR and holistic therapies. The facility provides a comfortable and safe environment for clients to recover from drug and alcohol addiction.
---
Amber Foundation (The) www.amberweb.org
With services in Devon, Kent, Wiltshire and Surrey Amber Foundation is a residential drug rehabilitation service for 16 – 30 year olds that offers a comprehensive and personalised recovery program to individuals struggling with addiction. The facility provides a supportive and safe environment for clients to achieve sobriety and long-term recovery.
---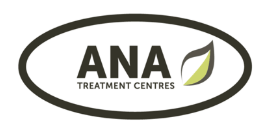 ANA Treatment Centres www.anatreatmentcentres.com
Set by the Solent in Portsmouth, Hampshire, ANA offers residential treatment for drug and alcohol addictions and associated disorders. We provide excellent, accredited, caring, tailored programmes for men and women who want a life free from addiction and we also work closely with families. We offer three stands of services; therapy, health & well-being & life skills.
---
Ark House Rehab Ltd www.arkhouserehab.co.uk
Ark House Rehab is an addiction treatment service located in the Scarborough. They offer personalised and evidence-based treatment programs for alcohol and drug addiction, including detoxification, therapy, and aftercare support.
---
BAC O'Connor www.bacandoconnor.co.uk
BAC O'Connor is a residential drug rehab centre based in Burton on Trent that provides comprehensive treatment programs to help individuals recover from drug addiction. The facility offers various therapy options, including group and individual therapy, as well as holistic therapies such as acupuncture and yoga.
---
Birchwood Residential Treatment Centre www.birchwoodtreatment.com
Birchwood Residential Treatment Centre is located in Barnsley, South Yorkshire. It provides evidence-based addiction treatment services for individuals struggling with drug and alcohol addiction. The center offers a range of programs, including detox, residential rehabilitation, and aftercare support.
---

Bosence Farm Community Ltd www.bosencefarm.com
Bosence Farm is a CQC registered (rated GOOD) charity in Cornwall providing residential treatment from three distinct services:
Detox and stabilisation for adults and 17 year olds who are in need of a medically led detoxification or stabilisation from illicit drugs, alcohol or prescribed medications.
Rehabilitation for adults who wish to address their drug and alcohol misuse utilising the 12-step model.
Young People offers a bespoke treatment programme for young people experiencing issues with substance misuse and related needs.

---
Bridge House www.kmpt.nhs.uk/bridge-house
Bridge House Rehab is a UK-based residential addiction treatment centre located in Kent. They offer a range of personalised programs to support individuals suffering from addiction, including detox, therapy, and aftercare. Their team of medical professionals and therapists work together to help clients achieve long-term recovery.
---

Broadway Lodge www.broadwaylodge.org.uk
Established in 1974 Broadway Lodge in Weston-super-Mare provides 12-step abstinence based treatment supporting people into recovery from a wide range of addictive behaviours including substance misuse, sex, co-dependency, gambling and gaming; also supporting clients with secondary issues such as self-harm and eating disorders
Detoxification can be provided for alcohol, illicit drugs, novel psychoactive substances and prescribed medication including pain relief and benzodiazepines.
---

Brynawel House www.brynawel.org
We are a secular organisation based in Wales delivering evidence based interventions primarily as part of a residential treatment programme.
Brynawel has a unique position as we are the only residential rehabilitation centre near Cardiff with a programme which has Cognitive Behavioural Therapy and Social Learning at the core of its treatment programme, which includes psycho-social interventions, is client centred and offers a holistic approach. We therefore offer individuals a real choice.
---

---

Carlisle House www.carlislehouse.org
Carlisle House is a residential substance misuse treatment centre situated near the centre of Belfast.
We aim to provide a safe and therapeutic space for individuals who have substance use difficulties. A space that provides structure, enabling new choices to be explored and a rediscovery of self without the substance. This opportunity is offered within an ethos of acceptance, respect and compassion.
The Programme offers a range of interventions including – Structured Living, Individual Therapy, Group Therapy, Family Therapy, Art Therapy, Eco Therapy, Personal Development, Complementary Therapies, Peer Support, and Post Programme Support.
---
Castle Craig Hospital www.castlecraig.co.uk
Castle Craig Hospital is a private residential rehab centre situated in the Scottish Borders. With over 30 years of experience, the hospital offers a comprehensive programme for the treatment of alcohol and drug addiction, as well as associated mental health disorders, provided by a highly qualified team of professionals.
---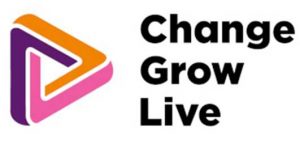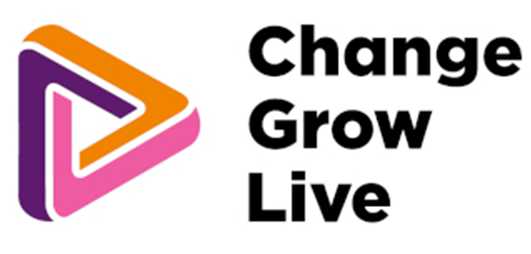 ---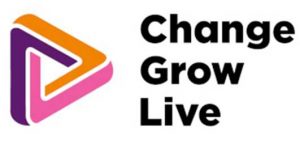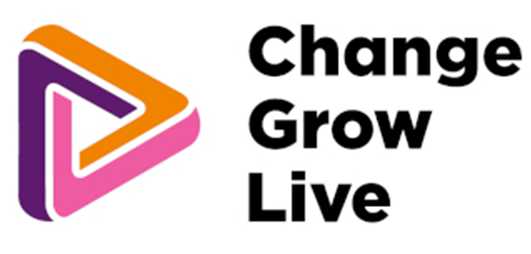 St Thomas Fund www.changegrowlive.org
St Thomas Fund is a residential rehabilitation service based in Brighton and Hove that offers a safe place for adults wanting to become free of drugs and alcohol, and make positive steps towards recovery. It is a
free service for adults over the age of 18 with a local connection to Brighton and Hove; places are agreed with all parties following referral and assessment.
---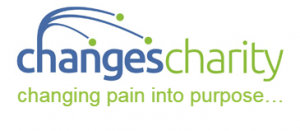 Changes UK www.changesuk.org
Changes UK Recovery Housing is a residential centre located in Birmingham. It provides a supportive and safe environment for individuals in recovery from drug and alcohol addiction. The program includes counselling, group therapy, and life skills training to help individuals develop the tools and confidence to maintain long-term sobriety.
---
Druglink www.oxygenrecovery.co.uk
Druglink Oxygen Recovery is a residential drug and alcohol rehab facility located in Hertfordshire, UK. It provides comprehensive treatment programs tailored to meet individual needs, including detox, therapy, and aftercare support. The aim is to equip clients with the tools to lead a drug-free life and improve their overall wellbeing.
---
East Coast Recovery Ltd www.eastcoastrecovery.co.uk
East Coast Recovery is a drug and alcohol addiction treatment centre located in Lowestoft, Suffolk, UK. They offer various treatment options, including residential rehabilitation, home detox, online therapy, and medically supervised residential detox. Their services are regulated and rated by the Care Quality Commission (CQC). They have three facilities, including their main treatment centre, where clients receive group and 1-to-1 therapies, and two Victorian townhouses where clients live. Their location is five minutes from an award-winning beach.
---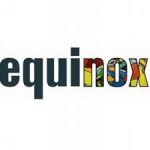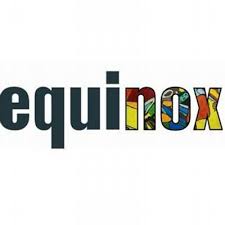 Equinox Aspinden Wood Centre www.equinoxcare.org.uk
Equinox Aspinden Wood is a CQC registered service in London that provides long-term 24 hour care and support to men and women with a history of alcohol dependence, mental ill health and homelessness.
The centre supports people who have been drinking for many years and while service users can continue to drink when they live at Aspinden Wood we work with them to find ways to reduce the harm caused by their drinking.
We offer service users many options for them to improve their quality of life and wellbeing, and work with them to give them back their dignity and self confidence.
---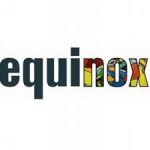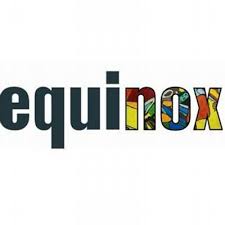 Equinox Brook Drive www.equinoxcare.org.uk
Brook Drive is a CQC registered, residential community drug and alcohol detoxification unit in London, providing medically supervised alcohol and drug detoxification programmes for people aged 18 and above.
Many of our service users also have other needs including diagnosed mental ill health, pre-existing physical health needs and challenging life circumstances.
Brook Drive is a big and busy service with an NHS supported complex care pathway and a full time GP service integrated on site.
There is a multidisciplinary staff team of 20, including nurses, recovery substance misuse/mental health workers, complementary therapy workers and group workers.
---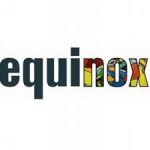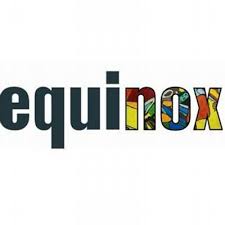 ---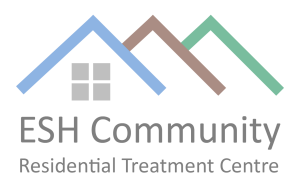 ---

---

Gloucester House www.gloucesterhouse.org.uk
Gloucester House is a CQC outstanding treatment centre in Swindon that recognises the damaging effects caused to individuals, families and communities through substance misuse.
Our holistic, integrated 12-Step programme is designed to empower and support every individual to attain a life free from dependency, to look beyond their issues and to explore ways of changing their lives for the better. We pride ourselves on delivering a programme that is structured, supportive and personalised, and we take clients from anywhere in the country. We also welcome referrals from veteran services and self-funded clients.
Gloucester House offers both first stage, second stage and resettlement.
---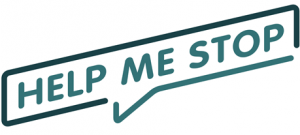 Help Me Stop Dayhab www.helpmestop.org.uk
Help Me Stop offers the first US-style Dayhab treatment for alcohol and drug problems in the UK either in various locations in London or online. Our unique non-residential treatment programme fits around daily life, meaning work, study or family responsibilities don't have to be put on hold. And because our costs are low, we put recovery within reach of most people.
---

Holgate House www.holgatehousebarrowford.co.uk
Holgate House residential unit in Lancashire is staffed twenty-four hours a day. It offers a structured programme, i.e. looking at dealing with unresolved, here and now issues that would be too painful to deal with. It is warm, friendly, safe and a healthy environment to live in, and as a professional team we can offer support, structure and discipline in a caring nurturing way.
We offer move on accommodation for those that do not want to return to the area they came from and are supported in the community.
---
HOPE worldwide – www.hopeworldwide.org.uk
The London based ODAAT (One Day At A Time) is a specialist homelessness service and an abstinence-based residential drug and alcohol recovery programme with a 25 year history of helping men to have healthy relationships and be free of substance misuse.
---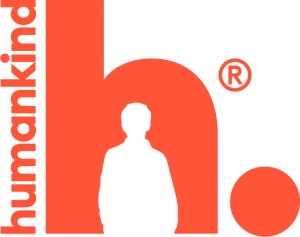 IFDAS www.ifdas.net
A unique recovery community in South Ayrshire, Scotland access to a place at River Garden is free if you are motivated to turn your life around. In return for your residential place, you are asked to contribute to the life of the community through voluntary work.
---
Kairos www.kairoscommunity.org.uk
Kairos Community Trust is a London based charity organisation that focuses on helping homeless men and women with drug and alcohol problems. They offer several services, including an abstinence-support hostel, rehab programs, and a network of supported move-on houses.
---

Kenward Trust www.kenwardtrust.org.uk
Kenward Trust is a residential Therapeutic Community in Kent working with men and women. Offering expertise in dealing with Drug and Alcohol Addiction through recovery, resettlement and reintegration programmes. Retaining aspects of the Recovery Model of treatment delivery, alongside a wide range of activities with both therapeutic and skills based training in our Social Enterprise, which will allow people to take evidence of recognised training skills with them into the work place.
TRANSFORMING LIVES, CREATING NEW FUTURES
---

---

Livingstone House www.livingstonehouseuk.org
Livingstone House in Birmingham provides a family environment where Service Users can access help for their addiction, using a 12 Step Programme, in conjunction with any alternative therapies that support recovery. This will include providing detoxification for addictive substances in a controlled and medically supervised environment via an agreed clinically indicated detoxification protocol all facilitated within the 12 Step Programme.
Following treatment, Service Users who have completed the programme benefit from after care for up to three months and beyond if required. Livingstone House offer an open door policy.
---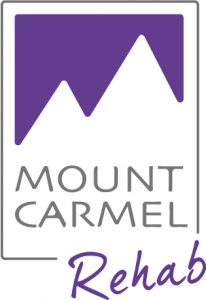 ---
N Notaro Homes Ltd www.arbdcare.co.uk
---
Narconon United Kingdom www.narcononuk.org
---

Nehemiah Project (The)
www.tnp.org.uk • London • Therapeutic Community
Are you Serious about your recovery?
Nehemiah might be for you. We will help you take that next step into the community.
The Nehemiah Project is an abstinence-based charity which helps men recover their lives from a cycle of addiction, offending and/or homelessness. You can break this cycle with our professional support and move on to recover and rebuild your life. We have 4 houses in London – 14 first stage spaces and 9 move-on spaces.
---

The Nelson Trust
www.nelsontrust.com • Gloucestershire • Eclectic
Providing both a mixed sex house and a women's only service The Nelson Trust offers abstinence based treatment utilising a holistic package incorporating the development of recovery capital alongside relapse prevention with a trauma informed, gender responsive individualised package of care.
---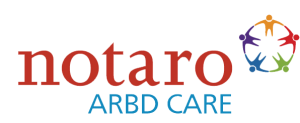 N Notaro Homes Ltd
www.arbdcare.co.uk • North Somerset • Supported Housing
Notaro ARBD Care comprises 3 residential homes situated in the South West of England. Our unique, successful provision is open to accepting referrals from across the UK. We provide effective residential support for individuals living with long term effects of misuse, such as Korsakoff's syndrome.
Our unique 3-step enablement programme focuses on regaining independence through tailored activities and monthly assessments. It's essential that clients have gone through detox before admission. We focus on supporting their recovery by developing structure and routine and working closely with their individualised goals. For some their diagnosis is permanent, in this instance, we can provide a home for life.
---
New Leaf Recovery Services Ltd www.newleafrecovery.co.uk
---
Perry Clayman Project (PCP) www.rehabtoday.com
---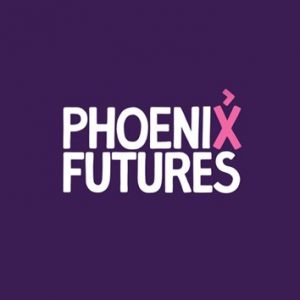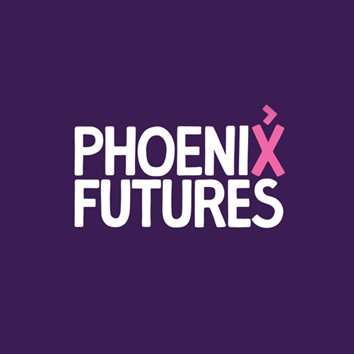 Phoenix Futures – Ley Community
Opening late Summer 2023
---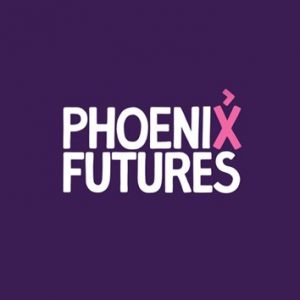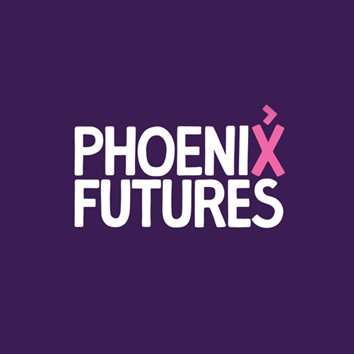 Phoenix Futures – Scottish Residential Service
www.phoenix-futures.org.uk/services-directory • Glasgow • Therapeutic Community
Phoenix Futures Scottish Residential Service offers abstinence based treatment for males or females over 18. The service is in a purpose built centre on the outskirts of Glasgow and benefits from strong links with the local recovery community. Treatment: Therapeutic Community model • Behavioural role play therapy • Life story work • Full group work programme • Complementary therapies • Recovery through nature
---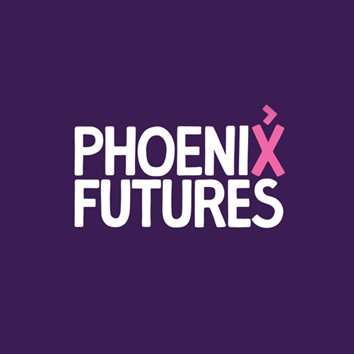 Phoenix Futures – Sheffield
www.phoenix-futures.org.uk/services-directory • Sheffield • Therapeutic Community
Phoenix Futures Sheffield Residential Service offers abstinence based treatment for males or females over 18. The service is based in a large Victorian house in tranquil and beautiful grounds in a leafy, suburban area of Sheffield. Therapeutic community model • Behavioural role play therapy • Life story work • Full group work programme • Complementary therapies • Recovery through nature
---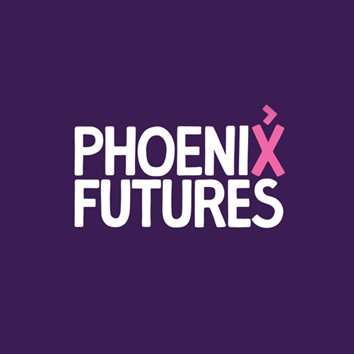 Phoenix Futures – National Specialist Family Service
www.phoenix-futures.org.uk/services-directory • Sheffield • Therapeutic Community
Phoenix Futures National Specialist Family Service is a unique service offering residential treatment for mums and dads to address their drug and alcohol issues whilst remaining the primary carers for their children. Positive parenting programme
Life story work • Full group work programme • Complementary therapies • Ofsted registered crèche • Family focused interventions
---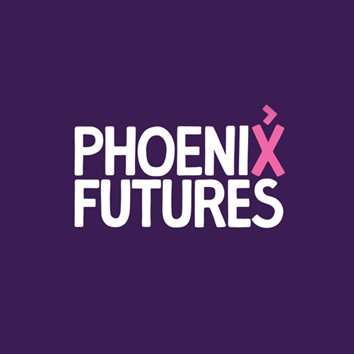 Phoenix Futures – Wirral
www.phoenix-futures.org.uk/services-directory • Wirral • Therapeutic Community
Phoenix Futures Wirral Residential Service offers abstinence based treatment for males or females over 18. The service is a haven for animal lovers with chickens, rabbits, guinea pigs and cats. Uniquely residents are also able to bring their dogs (provided they are neutered), to live in the on-site kennels.
Therapeutic community model • Behavioural role play therapy • Life story work • Full group work programme • Complementary therapies • Recovery through nature
---
Priory Group www.priorygroup.com
---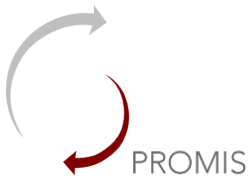 PROMIS Clinics – Hay Farm
www.promis.co.uk • Kent • Eclectic
PROMIS Hay Farm is set in 12 acres of farmland, surrounded by nature reserves and the woodlands
of the famous North Downs of Kent. We believe that the surroundings have an impact on the quality of a patient's wellbeing during treatment, and Hay Farm offers an exclusive 12-bed facility featuring comfortable and stylish rooms with en-suite bathrooms.
We integrate a wide range of cutting-edge treatment and experimental treatment like equine assisted psychotherapy, alongside intensive traditional one-to- one therapies in a programme individually tailored to the client.
---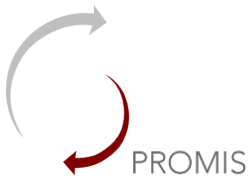 PROMIS Clinics – London
www.promis.co.uk • London • Eclectic
Located in the Royal Borough of Kensington and Chelsea, PROMIS London offers a three mews house, six-bed exclusive mental health, alcohol and drug rehab facility featuring luxury rooms with en-suite bathrooms.
The programme embodies the holistic care philosophy of PROMIS and addresses the mind, body and spirit through an intensive programme tailored to the client's needs.
---

Providence Project
www.providenceproject.org • Bournemouth • 12-Step
The Providence Projects, established in 1996 and based just a few hundred yards from the beach
in Bournemouth, is one of the leading addiction treatment facilities in the UK. The Providence Projects offer affordable programmes and a range of comprehensive options including detox, primary treatment, secondary treatment and aftercare.
---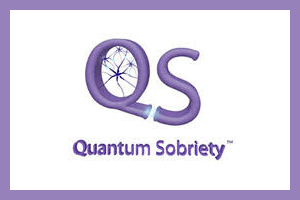 Quantum Sobriety
www.quantumsobriety.com • Suffolk • Eclectic
Quantum Sobriety®️ is changing the conversation around addiction. Created by Jo De Rosa, the award- winning programme is based upon her own journey; from hopeless alcohol and drug addict to total freedom. This revolutionary approach is underpinned by meditation and the rewiring of the brain, giving participants permission to fully take their power back. Via specific meditations to first UN-learn the beliefs/trauma that has kept the addict trapped,
The programme supports the RE-learning of who the individual authentically is.
Quantum Sobriety®️ can be experienced via a residential retreat, one-day workshop, global online programme and community, and the book of the same name.
---
Recovery Hub Ispwich www.recoveryhubipswich.com
---
Recovery Lodge (The) www.therecoverylodge.co.uk
---
Seasons Rehabilitation Centre Limited www.seasons.rehab
---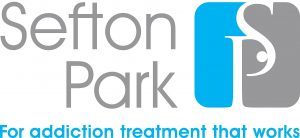 ---
Shardale www.shardalerehab.co.uk
---
Somewhere House www.somewherehouse.com
---
St Anne's Alcohol Services www.st-annes.org.uk
---
Start2stop Ltd www.start2stop.co.uk
---
StepbyStep recovery www.stepbysteprecovery.co.uk
---

---
Streetscene addiction recovery ltd www.streetscene.org.uk
---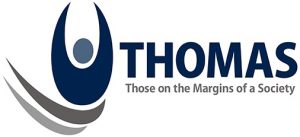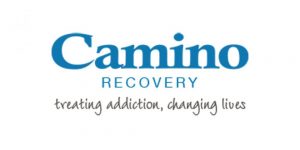 ---
Clinic Les Alpes www.cliniclesalpes.com
---
River Rehab (The) www.TheRiverRehab.com
---
Triora www.triora.uk
---