Trevi House, a leading women's charity in Devon, has opened a new national parenting assessment centre, Daffodil House.
The brand-new centre, Daffodil House, received Ofsted registration at the beginning of the year and enables parenting capacity to be assessed whilst the child remains in the care of the parent.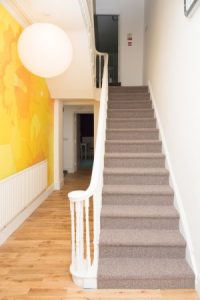 Daffodil House is run by the charity, Trevi House, which has 27 years' experience in working with mothers where substance misuse is a presenting issue. It is based in the South West Ocean City of Plymouth, which has recently committed to becoming a trauma informed city.
Dedicated to ensuring the best outcomes for children, Daffodil House places the child at the centre of its work with a trauma informed approach. The safety and welfare of the child is paramount.
Daffodil offers a strengths-based and psychologically informed assessment helping parents to address the complex and often longstanding underlying issues that will have interrupted safe parenting techniques. With 24/7 supervision and monitoring, Daffodil's multidisciplinary team supports parents to identify what changes they need to make in order to keep their child safe.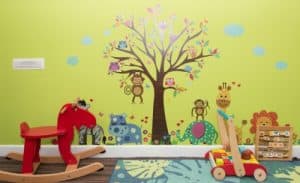 Whilst undergoing assessment, mothers are also encouraged to make use of the therapeutic services on offer at the charity's Sunflower Women's Centre less than a 5-minute walk away. The Sunflower Women's Centre is also equipped with a mindfulness and wellbeing suite and a trauma informed creche, known as Sunflower Seeds, which is the base for the charity's contact centre.
Management Team
The centre is managed by Registered Manager, Margaret Bersey MBE. Margaret worked in childcare for the Plymouth City Council for more than 40 years. She worked as a childcare social worker and ran numerous teams as a Team Manager. Margaret has won a number of awards and in 2016 she was awarded an MBE for work with children and families in the Queen's Birthday Honours List.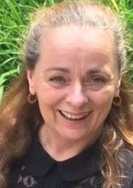 Margaret Bersey states: "We are very pleased to open our new service, Daffodil House. Whilst our assessment will consider and support the needs of the parents, the focus will be on the child, with a view to facilitate care planning for the child's longer-term future. Every parent will receive a fair assessment of their parenting skills and capacity, will be given individualised support in line with their abilities, needs and background. Whatever the outcome of the parenting assessment, we aim to ensure that the experience of the family is one of transparent working, respectful practice and collaboration."
Daffodil House can accommodate up to 5 families at any one time. The centre is spread across three floors. Each family has access to a large bedroom, shared kitchen, lounge/ dining area and bathroom. There is also a self-contained space on the third floor for one family; all bedrooms are monitored by CCTV. Located centrally in Plymouth, the centre is a short walk from many parks, resources and amenities. Each family will receive a welcome pack upon arrival which contains basic food items.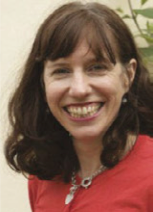 For a free viability assessment or to find out more, please contact the centre's Registered Manager, Margaret Bersey MBE on email daffodil@trevihouse.org or phone 01752 270007. A copy of the Daffodil House statement of purpose can also be found at http://www.trevihouse.org/for-professionals/daffodil-assessment-centre-1