Camino Recovery
proudly celebrate ten years on the Costa del Sol this year in their new home – a stunning cortijo in the Andalucian hills around Velez-Malaga.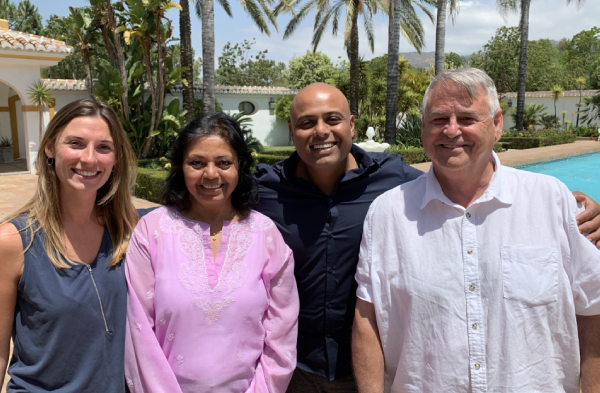 Borne out of family experiences and a desire to be unencumbered by anything other than the wellness of their clients, Meena Lavender and husband Don – together with Meena's son Ameet and daughter Tanya – established Camino Recovery Centre on the Costa del Sol, and its doors opened on 1 January 2009.
The centre's first home was in San Pedro, West of Malaga and the driving force was to create somewhere that was different. It was important that the experience for their clients was intimate and safe.
The family brought a wealth of experience to the table. Don has nearly 40 years experience in the field and was an early pioneer of Equine Assisted Psychotherapy (EAP) in both America and Europe. He has worked in some of the leading treatment centres worldwide.
Ameet Braich was trained at the world-renowned Hazelden Centre in Minnesota and passed his addictions counselling masters summa cum laude. He has spent the last ten years nurturing Camino and developing it into what it is today.
Meena Lavender brings a wealth of personal experiences and is the business acumen behind Camino. She specialises in supporting families throughout the process and also in Eye Movement Desensitisation Reprocity (EMDR).
Together they have created a unique family atmosphere among staff and clients alike. The intimacy and size of Camino means that a bespoke programme is created for each client that is best suited to them achieving recovery.
Camino's new home affords clients a level of comfort conducive to their healing. The team has brought together a collection of experts in their field, from the chefs and the yoga instructor to the masters qualified clinician.
Find out more at www.caminorecovery.com or call +34 951107195