It was announced that Broadreach House in Plymouth was to close due to lack of funding on 5 July 2019.
The facility had launched a crowdfunding campaign to raise £250,000 to 'enable us to continue to provide excellent and effective support to those in greatest need facing addiction', but had fallen short of the amount needed.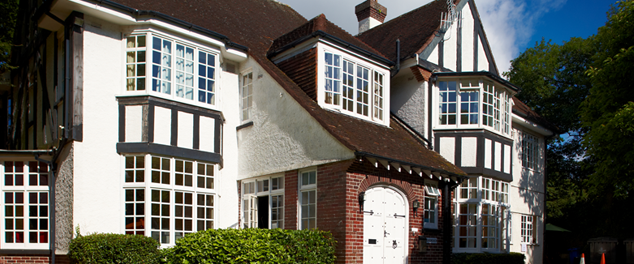 A statement on the Broadreach House Facebook page read that 'it is with the deepest regret that we write this post to inform you of the closure of Broadreach House, including Broadreach our male only detoxification and residential service and Longreach our female only detoxification and residential service.'
Broadreach House had 'survived many years of turbulence due to underfunding', it said, but had finally 'found ourselves in a situation where we have no other option but to close our services'.
Staff had forfeited part of their salaries 'in a concerted effort to continue trading', it continued, with the added irony that the facility was currently at full capacity, with demand for its services greater than ever.
Read a selection of the Facebook comments on the closure of Broadreach House below:
Rose Chitseko Very sad and also angry that such a valuable service, which literally saved my daughter's life, is having to close. What an enormous waste of extremely talented, compassionate staff and wonderful people generally, needed as much now as ever.
Sally Pullyblank So sad to hear this news, broadreach helped my family when we were in such a desperate time with my mum, unfortunately she never recovered but I will never forget the place as a young teenager and the support that was offered to her I felt it was our only chance at the time. What happens now to all those families who are desperately seeking help for their loved ones! So very very sad.
Amy Schmamy I did my student placement at Broadreach in 2011 then worked as a support worker for a year. Still one of the best jobs I've ever had! I learned so much and loved all the staff. Met some really brave, interesting and inspirational residents too. So sad to hear you are closing, your work is so valuable – you're saving lives.
Nik X Read this is such sad news, I had the pleasure of working at BR and thoroughly enjoyed my time with all the caring staff & have some great memories – this is a loss of a quality facility for so many service users who rely on this rehab centre to rebuild their lives.
Shelby Sheridan Absolutely devasated to be told this news. I've been here over a year and have loved every moment. I'm gutted that both units are closing and I wish everyone there – staff/clients – all the best. x
Ivanna Bedani I'm absolutely heartbroken. This wonderful organisation saved my life, saved and healed my family's pain and helped me make the best start possible to build a happy healthy and productive life. I am forever grateful for the hard work care support and effort of everyone who worked there. Xxx
Kelly Budd I honestly feel sick reading this – I can't believe that such an amazing service has fallen by the wayside this way. The staff are (and always have been) truly amazing, and the number of incredible individuals who took their steps on the path to recovery at this service should be proud of themselves and the changes they made. It is such a shame that no more clients will pass through its doors. Goodbye Broadreach!😭
Mandy Lea So sad to hear this, you saved my life along with many others. Will never ever forget, so sad. xx
Find out more at www.broadreach-house.org.uk