The latest Drugs, Alcohol and Justice Parliamentary Group invited discussion on more positive initiatives than punishment.

It was time to balance necessary enforcement with the support and engagement of people who were being exploited, said police and crime commissioner for Lancashire, Andrew Snowden. Together with colleagues at Blackpool's Project ADDER – the government's programme for Addiction Diversion Disruption Enforcement and Recovery – he was seeing encouraging results from exploring more positive pathways than the criminal justice system.
With 'some of the worst outcomes in the country' in Blackpool and 'top of the leaderboard for ten years' for drug-related deaths, harm reduction lead for public health, Emily Davis, explained how the region was one of the original pilot sites for Project ADDER and had been given the brief last year, in the middle of the pandemic. Partners from criminal justice, public health, lived experience and commissioning had been asked to consider what they would like to see as a model, and had decided with 'a resounding positive' that the outreach model was the way to go, with the individual at the centre.
The Homeless Health Division was seeing many people with health issues relating to their heart, liver and lungs – 'all contributory factors to an untimely death'. The health of the drug using population was getting worse, she said, with conditions such as COPD 'the norm'. People in their 40s were needing end-of-life care.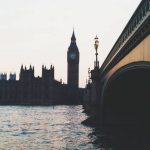 Project ADDER had given the opportunity to prioritise health-focused interventions, such as treatment with long-acting injectable buprenorphine, and there were 'lots of positive things going on' alongside significant challenges.
Detective chief superintendent Susannah Clarke, head of the Violence Reduction Network, said ADDER was 'the most hopeful project' she'd worked on in her 30 years in the police – a 'holistic offer' that contributed to the goal of trauma-informed practice being a part of treatment. Steven Brown demonstrated how the Lived Experience Team were a vital part of this process, as they knew most of the clients and were talking to them on a daily basis. He and his colleagues were involved in all levels of the project, including job panels and recruitment.
Suzie Hodgson, working at the Young ADDER Project, added that for young people it was an opportunity to build relationships and trust, helping them to get into their own accommodation and teaching them about earning respect and learning how to flourish.
Another perspective on such alternative approaches to drug policy was offered by Michael Collins, strategic policy and planning director for Baltimore City State's Attorney. Baltimore had become known as 'Ground Zero for the drug war' he explained, but building good relationships – such as between the police department and the mayor – had led to stopping arrests for possession. He had worked with researchers to analyse public safety factors, which highlighted that people arrested for drug-related crimes were unlikely to commit more serious offences. The time saved on not prosecuting low level offences could mean dedicating resources to more serious crime.
Taking individuals away from involvement with the criminal justice system meant more work on relationships, including with services – many of which did not have the comparatively 'huge budget' of the police. There was also a need to educate police on the street and members of the public, to counter misinformation about not prosecuting people – and it was 'also about educating drug users themselves, from a situation where they were afraid to ask for help'.
We needed to move from the 'othering' of people who use drugs, where 'people want these people out of sight and out of mind' to a health-based approach, said Collins.
———
No time to lose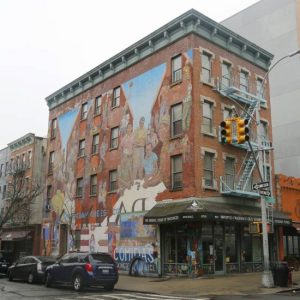 Two safe injection sites have just begun operating in New York City – the first publicly recognised facilities in the country. The 'overdose prevention centers', co-located with established NSPs, will be an extension of the city's harm reduction services as it records its worst year for overdose deaths. The Centers for Disease Control and Prevention projects that US overdose deaths for 2020 will top 90,000, with more than 2,000 people estimated to have died in New York alone.
The city's health department estimates that the sites would save around 130 lives a year, with increased focus from health agencies around the facilities.
'After exhaustive study, we know the right path forward to protect the most vulnerable people in our city,' said New York mayor, Bill de Blasio. 'And we will not hesitate to take it. Overdose prevention centers are a safe and effective way to address the opioid crisis. I'm proud to show cities in this country that after decades of failure, a smarter approach is possible.'