It was unacceptable that the number of people receiving treatment for alcohol issues has been falling despite alcohol-related deaths increasing by almost 90 per cent over the last two decades, says a new report from the House of Commons Public Accounts Committee.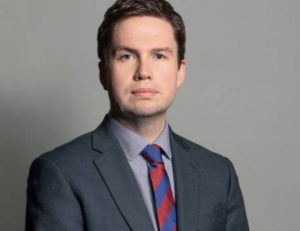 Around 10m people regularly exceed the recommended alcohol guidelines, and around 600,000 are estimated to be alcohol dependent. Despite this, however, a 'staggering' 82 per cent of dependent drinkers are not in treatment, despite success rates of around 60 per cent and clear evidence of cost effectiveness.
Alcohol is linked to more than 100 illnesses and 42 per cent of violent crime, yet there has been no new alcohol strategy since 2012, the committee points out. The Department of Health and Social Care's (DHSC) inflation-adjusted estimation of the annual total cost of alcohol to the NHS and society – £25bn – also dates back to the same year.
DHSC, as lead department, does 'not have sufficient understanding' of the total cost of alcohol harm, the document states. Drinking patterns were changing with the young 'generally drinking less' and older people drinking more. 'Based on analysis dating back to 2012, the department put the annual cost of alcohol harm to the NHS at £3.5bn, and to wider society at around £21bn – or around £25bn adjusted for inflation. This analysis is over a decade out of date, and we are concerned that these estimates may not reflect the full scale of harm. The department's understanding of the prevalence of dependency also dates back to 2018–19. As overall owner for alcohol policy, it is for the department to coordinate a cross-government effort to understand how and where costs are rising to inform an effective response.'
DHSC needs to 'secure a consensus' and act on the best evidence for what works around price, availability and marketing, the report states, as well as address barriers to accessing treatment, local variations in outcomes, worker shortages and funding uncertainty for local authorities. The committee was 'surprised and disappointed' that DHSC was not taking a 'more proportionate and serious' approach to addressing the issues, it stated. This week the Irish government became the first to legislate for mandatory health warnings on alcohol labelling.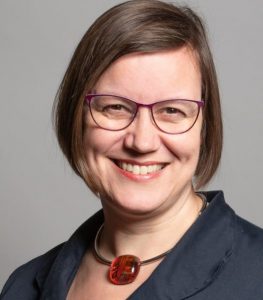 'The harms from alcohol are appalling and the benefits of every £1 spent on treatment are immediate and obvious,' said committee chair Meg Hillier MP. 'It is linked to over 100 illnesses, mental disorder and suicide and to 42 per cent of violent crime. It also costs the NHS and wider society at least £25bn a year with inflation – and possibly more. But the government has had no alcohol strategy in place since 2012 and abandoned its latest effort in 2020 – just as deaths from alcohol began to rise sharply over the terrible, unacceptable toll it was already taking. What more does DHSC need to see to act decisively on this most harmful intoxicant? In doing so it must give local authorities the certainty and stability over funding to maintain and improve the treatment programmes that are proven to work, and stop dithering over the evidence on industry reforms.'
The government's record on alcohol harm was one of 'policies scrapped and promises broken', added committee member Dan Carden MP. 'Alcohol harm is a deepening public health crisis that affects us all and it is wrong and unfair to believe that it is only alcohol-dependent drinkers who are affected. In recent years, there has been a concerted and somewhat successful effort from the government to implement strategies aimed to tackle obesity, gambling, tobacco, and illicit drugs. Arguably the most harmful and legal drug, alcohol, remains unchallenged. During the Public Accounts Inquiry, the department provided no credible justification as to why alcohol remains a conspicuous outlier.'
The report shone a spotlight on alcohol's damage not only to individuals but to 'families, communities and public services', said Turning Point chief operating officer and Collective Voice vice chair Clare Taylor. 'It is unacceptable that deaths from drinking rose by 89 per cent in the last two decades. We see first-hand the need for greater long-term funding for treatment services and better integrated care for individuals with complex needs. The lack of a national strategy has resulted in an uneven and uncoordinated response to public health and alcohol use. Action must be coordinated to addresses barriers and inequalities which prevent people with alcohol dependency from getting the treatment they need.'
Alcohol treatment services report at https://publications.parliament.uk/pa/cm5803/cmselect/cmpubacc/1001/report.html