Thank you for supporting the DDN service user involvement conference.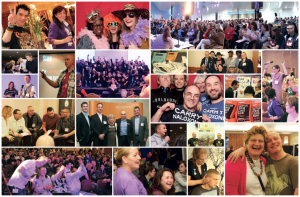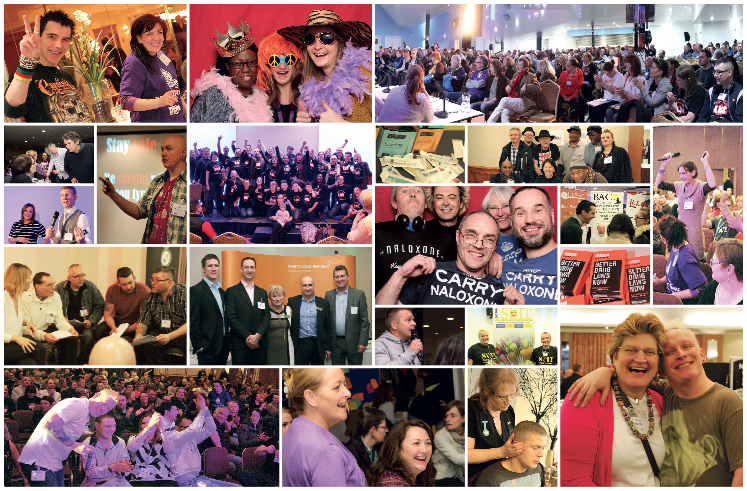 Please find information for your stand and delegates.
The DDN Conference – 'It's not a rehearsal!' 18 March 2020
Exhibitors from 8.30am
Delegate Registration opens at 9am
Programme 10am-4pm
Conference Closes at 4pm
More details and full programme here. Full programme will be live midday Thursday 20 February.
https://www.drinkanddrugsnews.com/ddn-conference-2020/
Venue Information
Glee Club Birmingham, The Arcadian, Hurst Street, B5 4TD
The club is easy to find and is less than 5 minutes walk from New Street Station. If you are driving there are many car parks nearby that are clearly signposted. The Arcadian Car Park is the closest (Bromsgrove St, B5 6NU) and has disabled parking with access to street level. You can book using this link and using the code: THEGLEE20 will give you a 20% discount.
If you are looking for overnight accommodation before the event, the DDN team are staying at the The Ibis Birmingham New Street
Exhibition set up
Exhibitors will have access from 8.30am the morning of the event. All exhibitors will be on the first floor main suite of the venue and you will be allocated your space on arrival. There is no access to set up the day before.
If you are wanting to courier stands and materials before the event, please send them to:
℅ Stacey Smith, Changes UK, 8-9 Allcock St, Deritend, Birmingham B9 4DY.
07807072492 staceysmith@changesuk.o
Please clearly mark all deliveries as DDN Conference, and please email me so I can let her know what to expect. All stands and materials will be taken to the venue and be ready on your stand space for you to set up the morning of the event.
All stands are clothed tables and two chairs. If you have any special requirements eg power, or extra width to accommodate pop-out stands, please let me know in advance and I will make sure you are in a suitable position.
Delegate registration is from 9am and the sessions start from 10am.You can find more information on the programme and the day itself here: https://www.drinkanddrugsnews.com/ddn-conference-2020/
Delegate Badges
We are collating exhibitor name badges so please use this form to submit the names of the people attending from your organisation by Thursday 12 March.
Invoicing
You should have received an invoice for your stand (or it will be coming shortly) If you have any query regarding invoicing either contact me or my colleague Debbie on accounts@cjwellings.com
If there is anything else you need to know, or if you would like to discuss anything regarding the conference or DDN magazine, please don't hesitate to contact me.
We look forward to seeing you!
Many thanks,
Ian
ian@cjwellings.com Mob: 07711 950 300