Transforming the prospects of vulnerable clients motivates Chelita De La Haye each day in her work as a nurse prescriber. She tells us about her role at Delphi Medical Consultants Ltd, a community drug service in Blackpool, Lancashire.
Read Chelita's story in DDN Magazine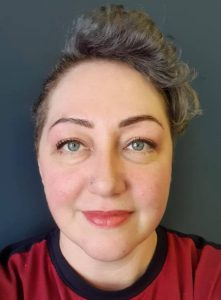 I qualified as an RGN in 2008, then started working as a young person's substance misuse nurse – my first job as a qualified nurse. Initially my role was commissioned by the local PCT in conjunction with the local authority. Over the years it has developed, including qualifying as a non-medical prescriber (NMP) in 2012 and now predominantly prescribing in the adult drug treatment service, with lead responsibility for young people. I also provide prescribing cover for the adult and young ADDER projects.
I knew that I wanted to work in the health and social care sector from a young age. My father had been an ambulance driver and this was something that I aspired to. I decided to gain some experience and started working as a healthcare assistant on a nurse-led unit. While in this role, I completed my NVQ level 2 in care and was lucky enough to be offered a secondment to complete my nursing qualification.
During my training I carried out some bank shifts with the national chlamydia screening team working with young people under the age of 25. At the same time I volunteered with a local drug treatment project on the Dance Drug Safety Project, providing harm reduction advice in the night-time economy. I found engaging with both young people and individuals who misuse substances rewarding.
The post of young person's substance misuse nurse was a new role which combined the two fields that I was interested in – and thankfully I was successful in securing the position. While in post I have been able to complete the Drug and Alcohol National Occupational Standards training, non-medical prescribing V300, a foundation degree in managing drug and alcohol misuse, a degree in health and social care practice (substance misuse) and the RCGP management of drug misuse (level 1) and alcohol management in primary care (level 1).

A typical day at work involves carrying out prescriber review assessments with clients. The purpose of these is to establish if the prescribed opiate substitute is effective and the client has managed cessation of illicit substances. The review covers other areas of the client's wellbeing and lifestyle which may have an impact on their progress, and then prescribing decisions regarding dose increases, supervision and dispensing pattern can be determined. The process also contributes to the client's care plan and outlines any actions required, such as liver function tests, ECG, BBV screening and vaccinations. These reviews take place either face to face or remotely via telephone.
I also conduct discussion time with key workers to look at any issues or concerns as they arise. Other parts of my job role include administration of prolonged-release injections of buprenorphine, vaccinations, batch signing, detox/reduction planning, alcohol detoxifications and provision of symptomatic relief. Through the ADDER project I work with some of the most chaotic individuals offering fast access to, and support to remain in, treatment. I work as part of a wider multi-disciplinary team to provide the most effective care available.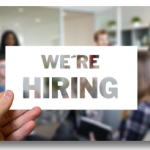 The majority of individuals who are in addiction will have experienced some prejudice and feelings of worthlessness during their life. To be able to support them from a place of vulnerability to being abstinent from substances and exiting treatment is the most rewarding part of my job.
Having a safe environment is fundamental to making positive change. Sub-standard housing and access to affordable accommodation is an ongoing issue – however this is not an issue that solely affects this cohort of individuals. Although the current housing situation is a wider societal issue requiring attention, ideally I would like to change the amount of social housing available to clients I work with.
It is a privilege to be able to work with people who have struggles and difficulties in their lives and to be part of the process that provides them with the hope and motivation to change. Although there may be challenges along the way, if you are honest, compassionate, empathic and non-judgemental then working with substance misusers is the career for you.
Delphi Medical Consultants Ltd, are a community drug service in Blackpool, Lancashire. Find out more at www.delphimedical.co.uk