A place called home
Safe and stable living conditions are essential to ongoing recovery
Supported housing is an option for people who have already accessed treatment, to give them a more stable lifestyle and a better environment in which to recover.
Offered by many treatment providers, the housing provides a safe place for people trying to recover from drug or alcohol addiction, allowing them to be around drug workers and others going through the same experience to aid their recovery journey.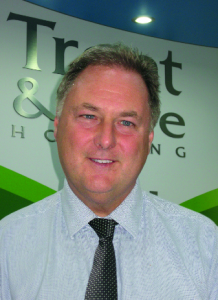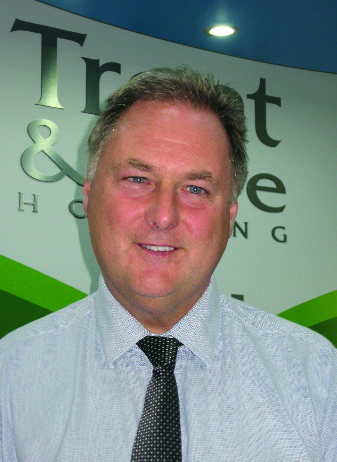 'People need three basic things: a decent home in the right area, continued support including a network of family and friends, and something decent and permanent to do.'
Therapeutic communities
A therapeutic community is designed as a mini society to get inhabitants used to living without drug or alcohol dependency. Sometimes they are integrated with a residential treatment programme and have the aim of 'unlearning' addictive behaviour, helping people to develop practical skills to live an independent life.
There are many successful therapeutic communities worldwide, many of whom use supported housing to bridge the gap to truly independent living.
Where recovery can begin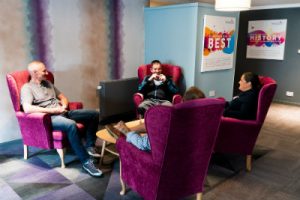 Phoenix Futures' Scottish residential service houses a therapeutic community that operates on a peer-led model. Members take ownership of the whole community's recovery plans and all aspects of day-to-day life, including cooking, cleaning and tending the garden. Residents have also been involved in designing the house, right down to choosing the wallpaper and colour schemes.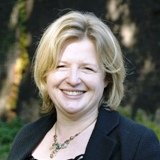 When residents arrive they will enter the first stage, establishing a commitment to the programme and a desire for recovery, before moving into the main house for the core part, learning to talk about experiences that have had a direct impact on their lives. Then when they are ready, they will move on to the senior stage, which gradually introduces them to life in the wider community and opens doors to training and volunteering.
Click here to read the next article in the series: Home or away