Official estimates of lifetime drug use among young people could be as much as 20 per cent lower than the reality, according to a study by the University of Bristol.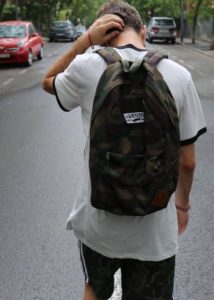 Researchers compared statistics from the Crime Survey for England and Wales (CSEW) with the long-running Children of the '90s survey and found that while CSEW data put lifetime use at just over 40 per cent of participants, among those taking part in Children of the '90s it was almost 63 per cent.
One explanation could be participants' willingness to be more honest with a project they have been contributing to over decades than the one-off, face-to-face surveys that make up CSEW reports, say the researchers. Beginning in 1991, Children of the '90s – also known as the Avon Longitudinal Study of Parents and Children – has been following the health and development of more than 14,000 pregnant women and their children via detailed questionnaires and in-person visits. University of Bristol researchers matched data from questionnaires conducted when participants were 24 to corresponding national data and found that differences in lifetime use of cannabis and powder cocaine between the two was 23.2 per cent and 16.9 per cent respectively.
Researchers also found that while just over 32 per cent of participants to the Alcohol Toolkit Study reported hazardous drinking levels at age 24, this rose to more than 60 per cent of Children of the '90s participants.
'Findings from this study suggest that we are potentially underestimating illicit drug use among young people in the UK which has implications for how well we are able to support young people's health and mental wellbeing and reduce the negative impact of drug use,' said lead author and epidemiology scientist at Public Health England, Hannah Charles.
'We know the Children of the '90s participants have a high trust in the study and are used to talking about drug use because they have been asked questions on this topic since they were teenagers. However, as Children of the '90s participants are drawn from one region of the UK, we urgently need to expand this work to other longitudinal health studies – also known as birth cohort studies – to further validate the results. The nature of and illegality of drug use means that it is often a difficult area for researchers to get honest data. We're not saying they are mis-reporting the levels, but rather that the methodologies could be complemented by other methods.'
'It should be no surprise that the children of the '90s share the reality of their drug and alcohol use with people they trust more openly than those young people responding to the crime survey, where even the name surely creates a barrier to accurate disclosure,' added Bristol Drugs Project CEO Maggie Telfer. 'This is really important research which shows how widespread use of drugs and alcohol by young people is and gives us important evidence to inform both local policy and harm reduction and treatment responses.'
Testing the validity of national drug surveys: comparison between a general population cohort and household surveys published in the journal Addiction at https://onlinelibrary.wiley.com/doi/full/10.1111/add.15371