Alcohol labelling that includes up-to-date drinking guidelines and nutritional information would be mandatory under a Labour government, according to shadow health secretary Jonathan Ashworth. 'Tackling alcohol abuse must be at the heart of the prevention agenda yet there's more nutritional information on a carton of milk than a bottle of wine,' he told Alcohol Change UK's annual conference.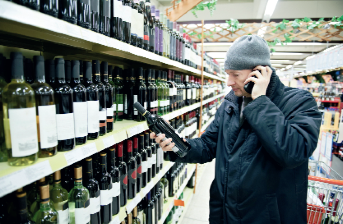 Despite being introduced three and a half years ago (DDN, February 2016, page 4) as of last year only 16 per cent of people were aware of the government's revised low-risk drinking guidelines (DDN, February 2018, page 5), with many products still referring to outdated limits or having no guideline information at all.
Research by the Alcohol Health Alliance last year found that 67 per cent of people thought that the government should be responsible for 'communicating the health risks and harms associated with alcohol', whereas under the current system labelling information is subject to self-regulation by the alcohol industry.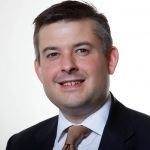 This voluntary approach was 'simply not fit for purpose', said Mr Ashworth. 'The industry hasn't moved at a pace to keep up with consumers' expectations. It's an utter abdication of responsibility for government to task the chief medical officer with updating the guidelines and then not oblige the industry to display this vital information on their products.' Alongside the guidelines, a Labour government would also make labelling information on unit content, pregnancy warnings and nutritional information compulsory, he said.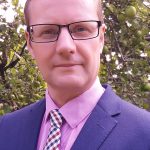 'Alcohol producers are being allowed to pick and choose what information to include on their labels, and it is consumers who lose out, as we are not being given the information we need to make informed decisions about our drinking,' said Alcohol Change UK chief executive Dr Richard Piper. 'The alcohol industry's interests are being placed above the health of citizens. We hope that the government also makes the common-sense commitment to make improved alcohol labelling mandatory.'
Meanwhile, a new report from the Monitoring and Evaluating Scotland's Alcohol Strategy programme (MESAS) shows that the percentage of alcohol sold below 50p per unit in Scottish off-licences and supermarkets last year was half that sold in 2017. Minimum pricing of 50p per unit was finally introduced in Scotland last May, following a lengthy legal battle.
Last year also saw the lowest total volume of pure alcohol sold per adult in Scotland since records began in the mid-'90s, at 9.9 litres per week or 19 units. However, this still remains almost 10 per cent higher than figures for England and Wales.
'With the implementation of minimum unit pricing in May 2018 we've seen a substantial fall in the volume of alcohol being sold at very low prices, along with the biggest rise in the average price of alcohol sold through supermarkets and off-licences in a decade,' said public health intelligence adviser at NHS Health Scotland, Lucie Giles. 'The report also shows that population level alcohol consumption, based on sales, is at an all-time low in Scotland.
Alcohol off-sales in Scotland have been declining since the start of the decade, however. While it was not possible to 'quantify the full contribution' of minimum pricing there were 'encouraging' early indicators, said Ms Giles. 'We know that alcohol remains a significant public health issue and people in our poorest areas continue to experience the most harm. This is unfair and it is preventable, like all harm caused by alcohol. By monitoring and evaluating Scotland's alcohol strategy, we can continue to gauge progress, and understand what works to reduce the harm it causes.'
MESAS monitoring report 2019 at www.healthscotland.scot/