The Capital Card Shop on Wheels initiative was set up to provide Capital Card users with access to essential items during the coronavirus pandemic.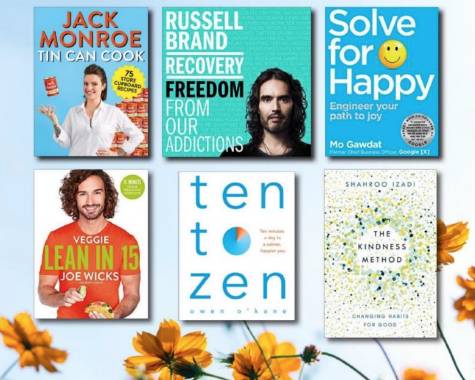 Users of the Capital Card earn points by engaging in drug and alcohol treatment and spend their points on positive activities and products in their local community at Spend Partners, such as cinemas, gyms or eateries, or at their local WDP service's pop-up shops.
The idea behind the Capital Card Shop on Wheels scheme was to help service users who couldn't leave their place of residence, because they were self-isolating, shielding or had mobility issues, to safely place orders for essential items that they would usually 'buy' in their local WDP pop-up shop, such as toiletries and non-perishable items.
While WDP services have remained fully operational, social distancing guidelines have dictated that the pop-up shops cannot currently open on-site. Also, many Spend Partners were closed during lockdown as well.
Continuing the Capital Card's strong theme of innovation, the team looked for new ways to support our vulnerable client group during this challenging time.
The Capital Card Shop on Wheels initiative started in April 2020, with the first order placed on 28 April. As of 10 August, there have been 1,282 essential items delivered to vulnerable service users, owing to 231 orders.
This number does not include the 100 mobile phones sent through the initiative, donated by Tesco Mobile with preloaded SIMs, helping service users stay connected during lockdown and beyond.
Orders have been placed by service users in Barking and Dagenham, Brent, Cheshire West and Chester, City of London, Greenwich, Hackney, Harrow, Havering, Merton, and Redbridge.
The new partnerships brokered to make this happen are with:
Hermes – supported us by making doorstep deliveries of the essential items.

InPost – provided us with access to their secure lockers, helping us get the

essential items to our service users safely.

Booker Wholesale – gave us donations of non-perishable food items.
Also, our current spend partner Bluebird, a non-fiction imprint at Pan Macmillan, has supported us with additional book donations for the scheme. Their authors include Joe Wicks, Russell Brand, Prue Leith, Jack Monroe, mental health campaigners Jonny Benjamin MBE and Natasha Devon MBE, and many more.
The feedback from service users has been great…
'I am over the moon to have my new smartphone.'

'A huge thank you for a lovely parcel full of goodies, it has made my day.'

'I am so happy to finally have a Smartphone which enables me to do things such as

research as I am hoping to secure an apprenticeship soon.'

'Thank you Capital Card team for a bag of goodies, I have even got a funny birthday

card for my mum.'

'I would strongly suggest that you all read this great book (Kindness Method) as I have

thoroughly enjoyed it.'

'I love receiving parcels full of goodies, the variety of items is wonderful and also the

surprises.'

'Thank you ever so much Capital Card for helping both myself and my child to get

through those difficult times.'

'It is very important for me to know that there is somebody out there thinking about

me as I have been shielding since March 2020. Thank you for the lovely parcels.'
Find out more about the Capital Card on www.wdp.org.uk/news
---
DDN magazine is a free publication self-funded through advertising.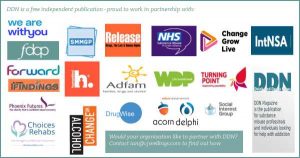 We are proud to work in partnership with many of the leading charities and treatment providers in the sector.
This content was created by WDP, and first appeared on www.wdp.org.uk