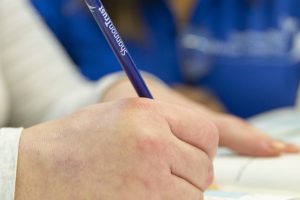 WDP and literacy charity Shannon Trust have teamed up to help address low literacy rates in community substance misuse support services.
Shannon Trust works in prisons across England, Wales, and Northern Ireland to enable prisoners to read using its Turning Pages programme, a unique phonics-led approach to learning. Through one-to-one mentoring, prisoners who can read teach those who can't.
This new collaborative partnership with WDP is Shannon Trust's first community pilot to launch. Shannon Trust will be providing training to WDP staff, peer mentors and volunteers to enable them to provide this ground-breaking literacy programme across multiple services, to reach and help those who would benefit from supportive one-to-one sessions with a peer.
Yasmin Batliwala, chair of WDP, said: "We are delighted to be working in partnership with Shannon Trust and especially to be the first of their community pilots to be launched. Support with reading will help users of our services toward a more inclusive experience of living in their communities. Literacy skills can lead to a greater participation in work, family life, and directly improve health. Developing literacy skills will give them the choice to feel part of an increasingly digital, social media world, rather than be automatically excluded. These skills are a fundamental part of how we understand, communicate, and interpret the world around us and, to this end, these skills have the potential to increase the motivation of our service users in their recovery journey."
Ian Merrill, CEO of Shannon Trust added: "We know that reading is a vital skill, and when people learn, it can make a huge difference to their lives. They're able to complete the everyday tasks that many of us take for granted, such as managing bills or accessing the internet. It can boost their chances of finding employment, or they can take a more active role in their children's education. And for those with drug and alcohol problems, these achievements can be important building blocks in recovery.
"Working closely with WDP, we will look at how our reading programmes can be adapted to meet the needs of service users. We hope to train their staff, volunteers and peer mentors to better identify those who may require help in this area, and to deliver Shannon Trust reading sessions in tandem with existing support."
Read the full blog post here.
---
DDN magazine is a free publication self-funded through advertising.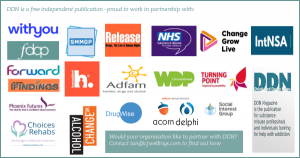 We are proud to work in partnership with many of the leading charities and treatment providers in the sector.
This content was created by WDP