Around 99 per cent of people who inject drugs live in countries that are failing to provide adequate harm reduction services, says a new report from UNAIDS.
Despite overall new HIV infections declining globally, infection rates among people who use drugs remain unchanged, says Health, rights and drugs: harm reduction, decriminalisation and zero discrimination for people who use drugs.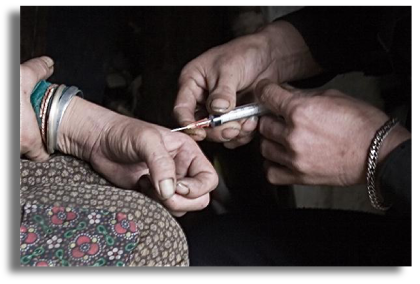 Although ensuring comprehensive harm reduction service coverage such as NSP programmes, substitute prescribing and HIV testing would 'kick start progress' on stopping new infections, few UN member states were living up to the 2016 agreement that came out of the UN General Assembly Special Session (UNGASS) on the World Drug Problem to establish an effective public health response (DDN, May 2016, page 4). Investment in harm reduction measures is falling 'far short' of what is needed for an effective HIV response, says the document – in a third of low and middle-income countries, more than 70 per cent of spending on HIV services for people who use drugs came from external donors.
More than half of the 10.6m people who inject drugs were living with hepatitis C, and one in eight were living with HIV, says the report. UNAIDS is calling for the full implementation of comprehensive harm reduction services, as well as ensuring that people who use drugs have access to prevention, testing and HIV and hepatitis medication. It also wants to see the decriminalisation of drug possession for personal use, and action to tackle drug and HIV-related stigma.
Criminalisation and 'severe punishments' remain commonplace despite the evidence showing that decriminalisation of personal use and possession can increase the uptake of health and treatment services, says UNAIDS. Around one in five prisoners worldwide is incarcerated for drug-related offences, of which around 80 per cent are for personal use only. Meanwhile, the death penalty for drug-related offences remains on the statute books of 35 nations.
'UNAIDS is greatly concerned about the lack of progress for people who inject drugs, which is due to the failure of many countries to implement evidence-informed, human rights-based approaches to drug use,' said UNAIDS executive director Michel Sidibé. 'By putting people at the centre and ensuring that they have access to health and social services with dignity and without discrimination or criminalisation, lives can be saved and new HIV infections drastically reduced.'
Report at www.unaids.org