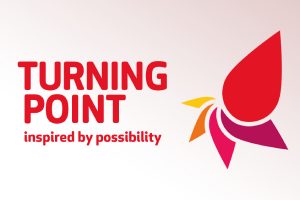 Natalie Travis, National Head of Service Public Health & Substance Misuse at Turning Point, looks at how the Comprehensive Spending Review will impact substance misuse services.
In the government's recently announced Comprehensive Spending Review, Rishi Sunak has committed to increased public service funding, with support for the Department of Health and Social Care set to be 57% higher in cash terms in 2024-25 than it was back in 2019-20. These announcements are warmly received, yet the apparent lack of pledges made to increase spending for substance misuse services and the absence of detail in response to Dame Carol Black's recommendations is concerning.
Nationally, funding for substance misuse treatment has been in steady decline, reducing by 24% between 2014 and 2019.1 During the same period, seven in 10 councils in England have made cuts to the amount they planned to spend on drug and alcohol services.
Third sector organisations such as Turning Point have risen to the challenge posed by over a decade of austerity, taking on large integrated drug and alcohol services which provide substantial savings to local commissioners, whilst maintaining standards and preventing the need to introduce waiting lists. However, increasing caseload sizes as a consequence of funding reductions (with recovery workers in some services have caseloads as a high as 80-90), inevitably compromises the number of interventions and amount of support that can be provided.
Dame Carol Black's review of drug treatment services, published earlier this year, clearly charted the necessity and urgency of investing in these services as part wider attempts at addressing spiralling substance misuse related deaths. The review also outlined the relationship between health inequalities and substance misuse, with entrenched substance misuse and premature deaths occurring to a greater extent in deprived areas.
The benefits of properly funding substance misuse services will be far-reaching. Estimates show that the social and economic costs of alcohol related harm amount to £21.5 billion, while that of illicit drug use costs £10.7bn. These include costs associated with deaths, the NHS, crime and, in the case of alcohol, lost productivity.
Alcohol treatment provides a return on investment of £3 for every pound invested, whilst drug treatment reflects a return on investment of £4 for every pound invested. One report shows that if only a 7-10% reduction in young people continuing their dependency into adulthood is achieved, the lifetime social benefit of treatment could be as high as £49 million -£159 million. This equates to a potential £5-£8 for every £1 invested. Consequently, drug and alcohol treatment benefits people and communities, as well as the wider economy and our national healthcare system.
Substance misuse, poverty and social exclusion are closely intertwined, with drug and alcohol used by many as a coping mechanism. Individuals are more likely to struggle with addiction, and neighbourhoods be affected by drug related crime and anti-social behaviour, in communities which have been underinvested or 'left behind'. Investment within substance misuse can therefore aid the government realise its ambitions to level up communities.
Read the full blog post here.
---
DDN magazine is a free publication self-funded through advertising.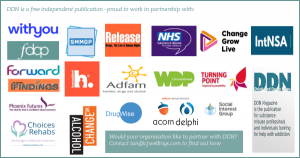 We are proud to work in partnership with many of the leading charities and treatment providers in the sector.
This content was created by Turning Point