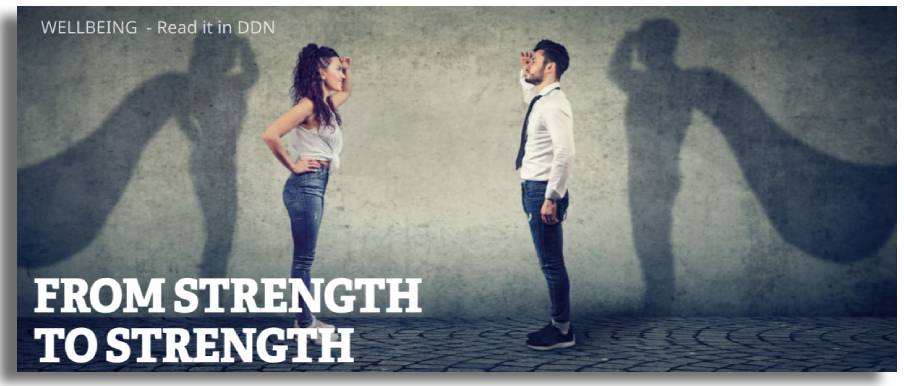 Identifying key character strengths can work wonders in recovery, says Lisa Ogilvie.
The Values in Action (VIA) character strengths model lists 24 strengths that humans can possess. The model was created following an extensive study of the world's major belief systems and philosophies, from which 24 character strengths were identified. This created a common language to define what's best about people and show that character strengths can apply to any population. This makes them a flexible resource that can be used in a multitude of psychological interventions, from wellbeing advocacy to those that can counteract the symptomology of mental illness.
The strengths are versatile when looking at the wellbeing of groups with a demographically diverse intake such as people in addiction recovery – the membership base for which can be as varied as the contributing factors to addiction itself. Furthermore, in support of ongoing and successful recovery, research has shown that character strengths can help an individual build on what works well and reframe what does not from a positive perspective.
Strength in recovery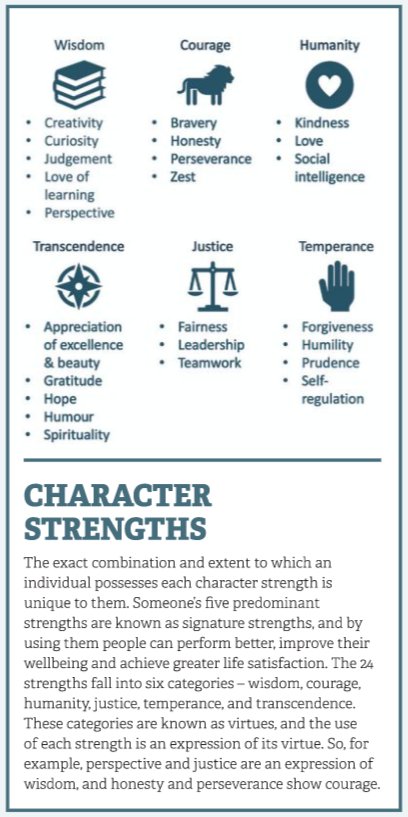 The link between strength of character and addiction may not seem an obvious one. However, it offers the opportunity for people in recovery to maximise their own strengths to help build a happy and engaging way of life. The idea of taking positive aspects of self and developing them to support recovery is not new – the concept of recovery capital sees an individual accrue valuable internal and external assets that help them strengthen their recovery.
These assets include supportive friendships, improved interpersonal skills and the implementation of healthy coping strategies. Recovery capital has proved to be an effective way for people in recovery to conceptualise the internal and external resources that help them to sustain their recovery. Character strengths can be considered a type of recovery capital – one where an individual leverages their own positive qualities to uphold and improve their recovery.
Character strengths can help protect and enrich recovery in many ways. For example, having gratitude for no longer being trapped in the cycle of addiction is often reported by people in early recovery, and appreciating this can provide motivation for maintaining abstinence. In later recovery, this strength becomes more sophisticated, growing from the gratitude of leaving something behind towards the appreciation of what is yet to come. Similarly, honesty can be an important part of having the courage to accept oneself as the protagonist in the sometimes shameful consequences of addiction. In later recovery, it can evolve to a protective strength, supporting healthy self-analysis that can protect against a return to potentially damaging ways that risk relapse. All 24 of the strengths can be evaluated in a similar manner to the advantage of addiction recovery.
Developing strategies
The VIA character strength survey is freely available on the VIA website at www.viacharacter.org. Practitioners can request their clients complete this survey to find out what their signature strengths are, and encourage them to use them by developing strategies and interventions that promote positive addiction recovery. Encouraging clients to practise using their signature strengths is an exercise in building on what is known to work well for them and affirm their individual capability. If a client has gratitude as a strength for example, suggest they actively use it as part of a regular routine using mini interventions such as advocating that each evening the client think of something they're looking forward to about the next day; or if they have appreciation of beauty and excellence, urge them to enhance a regular activity such as noticing something different on their walk to the shop.
Improved wellbeing
The more a client exercises their strengths, the more able they are to use them with efficacy in their daily interactions, and by using certain strengths, others are naturally enhanced. Using bravery as an example, a person with this strength might stand up for what they believe is right even if it's unpopular. To do this successfully there's an increased chance they'll draw on strengths like humility and social intelligence. Here, the applied use of complementary strengths can be beneficial, serving to build resilience and improve wellbeing by broadening the repertoire of personal resources that are available to a client.
If a character strength doesn't feature as a signature strength for a client, it doesn't mean they don't possess it, or that they won't benefit from learning ways to use it. If clients are made aware that people have character strengths in different measures and are encouraged to identify them through their own observation, they can replicate the behaviours they feel would benefit them. For example, if they observe someone demonstrating persistence, they might admire how – despite having to work hard and overcome setbacks – a goal is achieved. They could in turn decide it's worth persisting at something they find challenging.
Practitioners can also match strengths to areas that a client may indicate they're struggling with or want to enhance. As an example, if a client reports they often feel bored, it could be suggested they engage in an activity that will draw on the strengths of curiosity and creativity. If they feel socially awkward, they could be introduced to interventions that use the character strengths of teamwork, perseverance, and bravery to help them become more comfortable in social settings.
Confidence
In recovery, encountering difficulty remains a fact of life. Awareness and regular use of character strengths not only builds resilience, but can help maintain an overall better mood and instil confidence. There are some character strengths that seem well suited to this. Forgiveness, for example, can help someone avoid developing anger towards another person when they perceive an injustice, and acting with honesty and fairness provides an effective way of maintaining a morally just stance in difficult situations. Using strengths such as these help an individual act with integrity, enabling them to take responsibility for their own actions, both good and bad.
Recent research has shown that people in addiction recovery are more likely to exhibit certain strengths than those seen in general populations. This suggests that some character strengths hold a particular significance to addiction recovery, and that they're developed because of their importance to the process of change and safeguarding future recovery. These strengths are kindness, humour, honesty, fairness, and teamwork – encouraging identification with these five strengths will help people cultivate qualities that have been shown as inherently important to recovery.
Practice and development
At Acorn Recovery Projects, clients are encouraged to recognise, practise, and develop their signature strengths. To achieve this each client completes the VIA character strength survey and based on the results a personalised profile is created for them. This individualised profile explains their signature strengths, gives reasons why they're important in recovery and offers suggestions on how to practise and further develop them. This intervention is complemented with a strengths-spotting workshop which encourages clients to recognise their own strengths and those in others too.
This sets the foundation for clients to appreciate they have intrinsic positive qualities that they can feel pride in using, and gives them the reassurance that they are able to constructively support their recovery by doing so. It also allows for appreciating positive attributes in others, which helps cultivate healthy and supportive relationships that are based on mutual respect. Having completed the character strengths interventions, clients report feeling more optimistic and confident in their own abilities for their future recovery.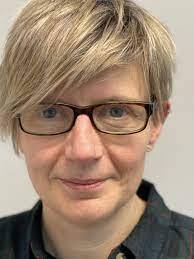 Lisa Ogilvie is a counsellor at Acorn Recovery Projects, and a doctoral student at the University of Bolton specialising in addiction recovery and wellbeing.