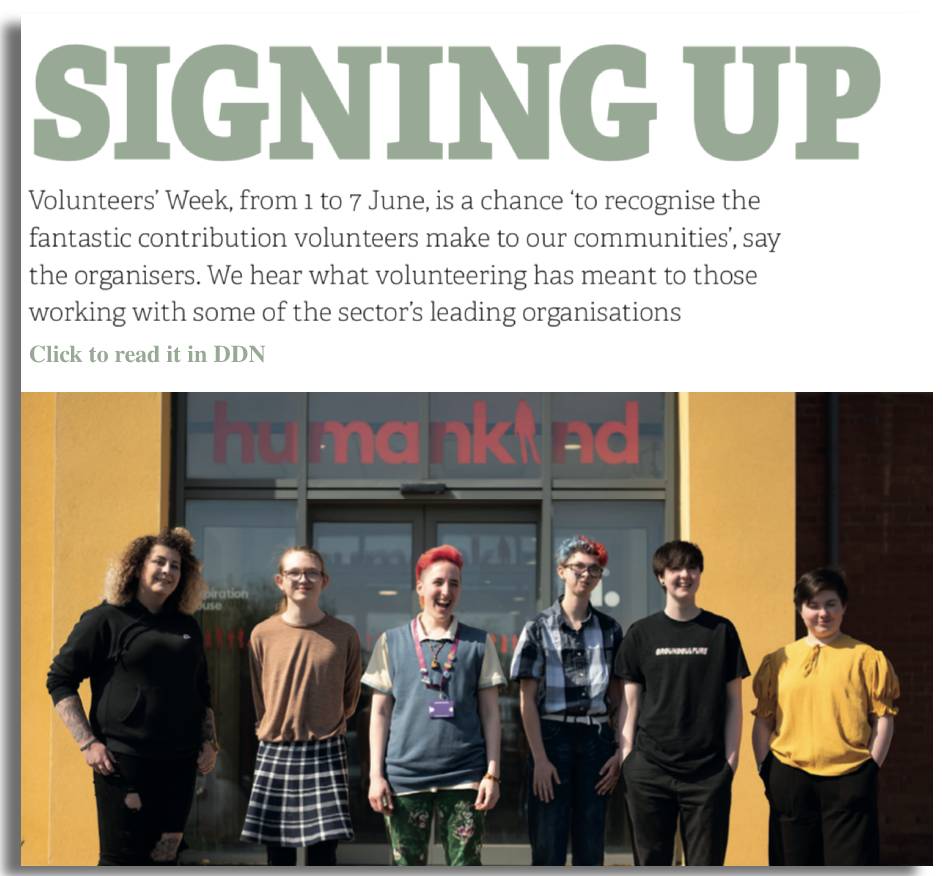 Just do it
– Tiggy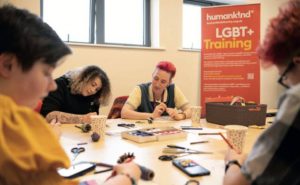 After leaving their job in hospitality due to the pandemic, Tiggy decided to volunteer with Humankind after an online employability quiz suggested they'd be suited to a career in a caring role.
Tiggy contacted Humankind's LGBT+ support service – a cause close to their heart – and landed a volunteer role facilitating peer support groups for young people and leading on student outreach for the service. Having previously worked in the hospitality industry, Tiggy had lots of soft skills like being able to communicate well with a wide range of people, and they were able to apply these in their volunteer role. 'The main thing I gained was getting to know the young people, having that opportunity to be there for them, knowing the service was a place where I felt comfortable, and learning about how Humankind works as a company,' says Tiggy.
When a job vacancy in the service became available, Tiggy's supervisor encouraged them to apply, but they passed on it as they didn't feel they had the confidence, knowledge, and skills for the role. Fortunately, Tiggy's supervisor kept encouraging them, and when a role came up a few months later, they got it. While it has been a big step up, they feel supported, saying: 'Everyone's got each other's backs and if there's ever anything I'm unsure about, I know I've got more than one person I can call upon.'
Tiggy still loves facilitating one-to-one sessions, peer support groups, days out and activities with the young people they support. This is when the job is most rewarding: 'Any time a young person mentions they've thought about something I've said and applied it, that they're feeling better or less alone, it's wonderful. It's amazing to have a direct impact that's so visible.'
Tiggy's advice to anyone thinking about volunteering? 'Do it! If it's an area you're considering working in, or something you care about, then it's a great space to be able to make a difference.'
———
Grab the opportunity
– Anthony
After more than a decade of working hard and playing hard in my spare time, my lifestyle finally caught up with me. I burnt out in spectacular fashion, descending into addiction, and losing my job and my home in the process. Life became a matter of survival until I engaged with WDP, and was helped to gradually rebuild from the ground up. I was encouraged to attend training to become a peer mentor by my keyworker, and when the opportunity came up to help welcome new service users in the induction group I took it – even though I wasn't sure sharing my experience of recovery would be relevant to anyone else. However the positive response I got from the group members hearing from someone who had been in their position and had managed to turn things around made me realise I could have an impact.
The role helped me build my self-esteem back up and I felt like I had some purpose again. With the confidence that brought me, I decided to go back to studying and enrolled on a counselling course.
Over the three years I've been at college I've continued to volunteer at WDP in various roles, and I recently did some great experiential training with other volunteers that gave me a boost in my skills.
Finally, impossibly, I've come full circle and am helping train a brilliant new group of peer mentors. I'd never have believed it if someone had told me that one day I'd be in front of a class teaching, but here I am. If you're someone who's considering taking up a volunteering role, my advice is to grab the opportunity. The experience that I've had at WDP has been encouragement to challenge myself in a supportive environment. It has allowed me to build skills that have opened up options for me to get back into work and turned what was a very difficult time in my life into something meaningful.
———

———
All-round support
– Matteo
I've been volunteering at WDP since October 2020, starting out as a volunteer recovery practitioner. I used to work in the fashion industry, but I made the decision to change careers because I wanted to make a difference to people's lives. I feel that I can make use of what I have learnt from my own recovery journey to help others facing similar difficulties with substance misuse. Having studied psychology at the University of East London, I also wanted to apply my psychology background to my volunteering and work.
The best thing for me about volunteering [at WDP] is the wide range of professional training that's available. I've had the opportunity to learn and develop by shadowing some very knowledgeable mentors and by attending many courses. I was also able to gain valuable experience working with services users by co-facilitating health trainings and non-dependent groups.
As well as helping service users with their drug and alcohol issues, I've also been able help them with other areas of their life. Some of our service users don't have access to the internet and they struggle to fill in online forms, which can make it difficult for them to access essential services like benefits and housing support. I've helped people access benefits and food vouchers by supporting them with form filling and contacting agencies. My volunteering experience has also helped in my own personal life as I've developed transferable life skills such as boundary setting, SMART goals, and office etiquette.
Volunteering has boosted my self-confidence and sense of achievement, and has helped me achieve my career goal to work in the drug and alcohol field. I will soon be starting a full-time paid position at WDP as a navigator practitioner. Don't be afraid to try new things – volunteering is a life-changing experience.
———
Making the connection
– Dan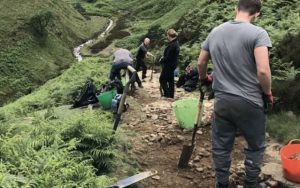 I was in treatment at Derbyshire Recovery Partnership when my key worker first introduced me to Recovery through Nature (RtN), run by Phoenix Futures. I connected with the programme straight away – I thought it was a brilliant opportunity not only to connect with nature but also to people with similar experiences as me in a safe environment. After two years of being on the programme, I finished treatment and became a volunteer. This was just as the country went into the first lockdown, but fortunately I was able to keep volunteering as the gardens still needed to be maintained. I'm not sure what I would have done without RtN at this time.
I had to leave my job when I came into treatment. It was so linked to my using that I didn't feel I could go back into that same kind of environment, but volunteering has opened up opportunities for me to get back into employment. Soon I will be starting to do some paid sessional work for Phoenix.
As a volunteer it's really important that you can talk to and connect with a wide range of people. I think that's definitely one skill I've developed, and having lived experience helps with that. I just wanted to help people, like people helped me. I wanted to give something back and volunteering has been a great way for me to do this.
Some names have been changed at volunteers' request
———
A valuable investment
Change Grow Live on being awarded the UK quality standard for organisations working with volunteers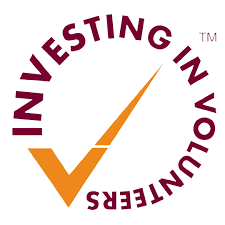 We've been awarded the Investing in Volunteers standard, which shows the value we place on volunteering. However, it's also a celebration of the volunteer experience at Change Grow Live.
'We have a strong history of volunteers who make an enormous contribution to our services and the lives of those that use our service around the UK,' says Chris Benfield, our head of volunteering and accredited learning. 'Achieving Investing in Volunteers is a ringing endorsement of the efforts of staff across Change Grow Live in making it a safe and rewarding place to volunteer. The report has also identified several areas of outstanding practice. I couldn't be happier.'
This is the first time that our approach to volunteering has been externally assessed, and it showed excellence in all areas of our work. More than 50 volunteers and 16 staff from across 20 services – including our chief executive officer, Mark Moody – took part in the assessment, with a further 145 volunteers participating in a related survey.
Here's a short selection of the insights shared by our volunteers in the assessment:
'Volunteering has brought me on in my life and growth so much. I can't thank everyone enough. The growth we've been given and the support to go for employment within Change Grow Live has been amazing.'
'Volunteering is inclusive – there are no restrictions. Equality and diversity is definitely there. You meet people from all walks of life and different types of volunteers.'
'They look for things that will suit you. You're not just asked to do things – they put you in places where you will thrive.'
'The support is absolutely amazing. There are regular check-ins and they are very accommodating. There are regular one-to-ones. I'm blown away by the support.'
———
Buddying Up
Cranstoun's new overdose prevention app is looking for volunteers, says project lead Peter Krykant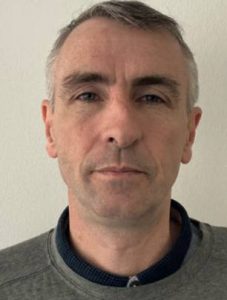 At Cranstoun, we're always looking for new ways to support people who use drugs and bringing innovations from across the globe to improve what we can offer to communities in the UK and Ireland. We'd been thinking for some time about what we can do more of to support some of the people at higher risk of drug-related harm, especially those who use drugs alone and are maybe at higher risk of overdose.
That's why we've developed BuddyUp – a new app which will work across the country, no matter who the local drug and alcohol support provider is. We're going to be launching imminently and we're currently on the search for volunteers. It's a simple premise – people can download the app and have access to a Cranstoun volunteer at the other end of a free phone line. That volunteer would be able to activate an emergency plan that they had setup with the app user so that they could access physical support. This could be accessing their location to send help from an emergency contact, which could be a friend, family member or the ambulance service – it's always on their terms. The app user can work with our volunteers to easily set up their own emergency plan which can be triggered should they become unresponsive. A similar app was developed by the Brave Co-op in Canada, who we've been working closely with in producing our new piece of technology.
We're well underway in looking for volunteers to be supporters and life savers by being on standby to help prevent overdose and potentially death. Initially we're looking for volunteers based on four hours spent logged into the app per week, with full training, equipment and aftercare offered. This would be a really great opportunity for anybody wanting to play a part in saving lives and preventing drug-related deaths. We also anticipate it would stand our volunteers in good stead for careers in our sector and others.
More on the BuddyUp app at cranstoun.org/buddyup