Vulnerable adults' alcohol use is frequently being 'missed or poorly managed', says a report from Alcohol Change UK. Mismanaging severe alcohol problems among people with complex needs is increasing their risk of harm and even death, says Learning from tragedies: an analysis of alcohol-related safeguarding adult reviews.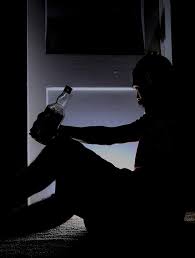 The report analyses eleven different safeguarding adult reviews from 2017 where alcohol was identified as a significant factor, and 'charts the stories of people who died in the most tragic of circumstances at a time when they were at their most vulnerable'.
All professionals working with alcohol-dependent people should be fully trained to recognise the 'complicated role that alcohol plays in adult safeguarding', says the document, and stresses that a person's refusal of care needs to be 'constantly challenged'. The refusal of alcohol treatment should not lead to someone being deemed beyond help, it says, and treatment services may need to adapt their models, for example through home visits.
Training of social workers, paramedics, police and others should also challenge the view that alcohol misuse is a 'lifestyle choice' that must be respected. Many of the people described in the report had 'dozens or even hundreds' of interactions with professionals who failed to recognise the risks posed by alcohol and treated dependency and self-neglect as personal choices. Professionals also need more guidance to help them use legal powers to mandate alcohol-related interventions, says the report, with the recent Mental Capacity (Amendment) Act 2019 an opportunity for change.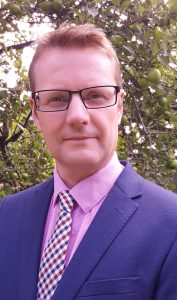 'Our report reveals the tragic stories of lives lost in some of the most terrible of circumstances,' said Alcohol Change UK chief executive Dr Richard Piper. 'We as a society owe it to the memories of the people who have died and their families to make the most of the learning from this review to prevent such tragedies in future.
'The recommendations that we offer are workable and urgent, especially for those people who are alive today and are at risk of being the subject of a future safeguarding adult review. Most importantly, professionals who are working hard in the most difficult of circumstances need to receive proper legal backing and much better training in how to handle the genuine complexities of an alcohol problem when it is entwined with other challenging issues.'
Meanwhile, the government's new Advancing our health: prevention in the 2020s green paper states that alcohol care teams will be 'fully established' in hospitals with the highest rates of alcohol dependence-related admissions over the next five years. It also aims to encourage people to switch towards low-alcohol products by looking at increasing the descriptor threshold of what constitutes an alcohol-free drink from 0.05 per cent ABV to 0.5 in line with other European countries, and sets an ambition for England to become 'smoke-free' by 2030. This includes an ultimatum for industry to 'make smoked tobacco obsolete', with smokers either quitting or using less risky products like e-cigarettes instead.
Chair of the Alcohol Health Alliance Sir Ian Gilmore said it was 'strange' that the document was inconsistent. The government wanted the UK to 'lead the world in tobacco control but won't apply pressures to alcohol harms. Like tobacco, alcohol causes cancer; like tobacco, alcohol can have serious effects on the health and wellbeing of children; like tobacco, alcohol leads to early avoidable deaths. So it's shocking that the only proposal in the paper is to relax the rules on what constitutes an alcohol-free drink. Once again, the government puts the alcohol industry first and consumers last.'
Learning from tragedies: an analysis of alcohol-related safeguarding adult reviews at alcoholchange.org.uk and here
Advancing our health: prevention in the 2020s – consultation document at www.gov.uk and here