The Scottish Affairs Committee has become the latest group of MPs to call for an overhaul of the UK's drug laws, saying that the government approach to drug use needs to be 'substantially reformed' and recommending decriminalisation for personal use. The Health and Social Care Committee also recently stated that UK drug policy was failing and required 'radical change'.
MPs heard from service users, families, treatment services and others in what it is calling 'one of the most extensive inquiries ever conducted into problem drug use in Scotland'. Last year saw drug-related deaths in Scotland reach an all-time high of 1,187 (DDN, June, page 4).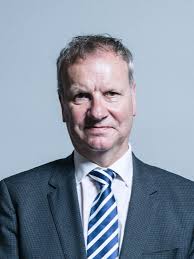 The committee echoes previous calls for a public health and evidence based approach, and wants to see the Scottish Government doing more to ensure that treatment services are properly funded and supported. It also calls for legislation to allow for consumption rooms to either be brought forward or for the power to do so to be devolved to Scotland.
The report repeats previous calls for lead responsibility for drug policy to be moved from the Home Office to the Department of Health and Social Care.
'Throughout our inquiry we heard tragic accounts of the pain and suffering that problem drug use is causing in Scotland,' said committee chair Pete Wishart MP.
'If this number of people were being killed by any other illness, the government would declare it as a public health issue and act accordingly. The evidence is clear – the criminal justice approach does not work. Decriminalisation is a pragmatic solution to problem drug use; reducing stigma around drug use and addiction, and encouraging people to seek treatment.
'We're not the only ones calling for this change. The Health and Social Care have also said the government should consider decriminalisation. It reflects the weight of evidence in support of this approach, and I hope the next government takes this recommendation seriously.'