The government has published the updated version of its Drug misuse and dependence: UK guidelines on clinical management, usually referred to as the Orange Book. While endorsing much of the 2007 guidelines, the 2017 version has a 'stronger emphasis on recovery and a holistic approach to the interventions that can support recovery', it states.
The updated version also includes new guidelines on NPS and club drugs, mental health, prison-based treatment and naloxone provision, as well as misuse of prescription and over-the-counter drugs and smoking cessation.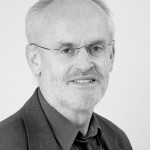 'Guidelines guide – they are not intended to dictate the precise treatment for each patient,' says Professor Sir John Strang – who chaired the working group that updated the 2007 version – in his introduction. While there had been positive developments in areas including peer support, mutual aid and hepatitis C treatment, there remained 'marked weakness' in support for social integration, such as housing and employment. The treatment landscape had also changed dramatically since the last version, he points out, with 'NHS specialist providers much diminished' and major independent or third-sector agencies now the main providers of treatment 'in a variety of collaborative arrangements'.
The huge number of NPS and an aging cohort of people with long-term heroin dependence problems meant that treatment was 'increasingly complex', he states, making effective coordination between services vital. 'This includes ever greater integration with mainstream physical and mental healthcare.'
Meanwhile, Ireland has launched its 'health-led' response to the country's drug and alcohol use, Reducing harm, supporting recovery, which includes both the introduction of a pilot supervised injection facility in Dublin city centre (DDN, December 2015, page 4) and the establishment of a working group to look at 'alternative approaches to the possession for personal use of small quantities of illegal drugs'. It also includes a commitment to expand treatment services and a targeted youth services scheme for disadvantaged young people, as well as a 50-point action plan from 2017 to 2020 and 'scope to develop further actions' until 2025.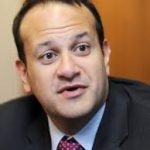 'Treating substance abuse and drug addiction as a public health issue, rather than a criminal justice issue, helps individuals, helps families, and helps communities,' said Ireland's Taoiseach, Leo Varadkar. 'Ireland has a problem with substance misuse. Rates of drug use in Ireland have risen significantly over the past decade, with the greatest increases among younger people. These issues highlight the need to intervene effectively to reduce the harms associated with substance misuse, and combat the underlying reasons for the demand for drugs.'
Reducing harm, supporting recovery – a health-led response to drug and alcohol use in Ireland 2017-2025