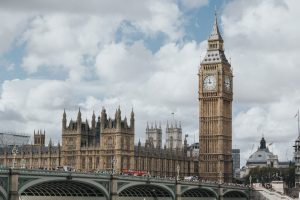 Release outlines how the public can respond to the Home Office White Paper, 'Swift, Certain, Tough: New Consequences for Drug Possession'.
The Consultation was launched on 18 July 2022 as part of the current Government's Drug Strategy and its aim to reduce demand for drugs, especially amongst 'so-called recreational users', with a particular focus in media statements on 'middle class drug users'.
The reality is that if these proposals are introduced it will potentially result in an increase in policing and criminalisation, not amongst those at the higher end of the socio-economic ladder, but rather those who have always been overpoliced – economically and socially marginalised people, and Black and minority communities in particular.
Release alongside Transform are opposed to the proposals in the White Paper and we encourage members of the public to make their voices heard in Westminster by responding to the online questionnaire. You should complete the questionnaire as you see fit; but we thought it would be useful to guide you through the consultation response, and to provide an outline of why these proposals will not work and why they will create more harm for people at risk of over-policing and people who use drugs.
We would also encourage you to share your own stories of how drug prohibition has negatively impacted on you, so that the Home Office can understand the scale of damage and trauma caused by the current system.
To read the full post, and access guidance on how to respond, click here.
---
DDN magazine is a free publication self-funded through advertising.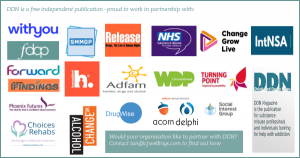 We are proud to work in partnership with many of the leading charities and treatment providers in the sector.
This content was created by Release