Millions of people in England are being prescribed potentially addictive medications, according to the findings of a major review by Public Health England (PHE). 
Announced last year (DDN, February 2018, page 4), the review looks at dependence and withdrawal issues associated with five commonly prescribed classes of medication – opioid pain medicine, benzodiazepines, 'z' drugs such as zopiclone, antidepressants and gabapentinoids. It found that one in four adults – 11.5m people – had been prescribed at least one of these in the year to March 2018, with half of those on a prescription having been continuously prescribed the drugs for at least a year and up to 32 per cent for at least three years.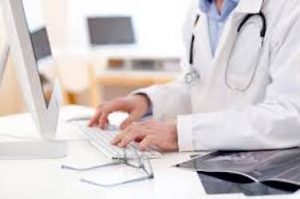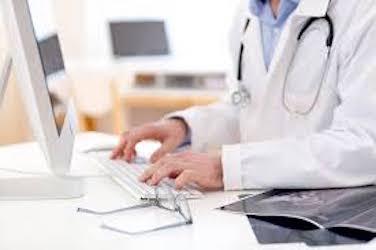 Benzodiazepines are not recommended for use lasting more than a month, while opioids for chronic non-cancer pain are known to be ineffective when used over the long term. The current issue of DDN features a harrowing first-person account from someone who developed a severe addiction to prescription opioids lasting years after being prescribed them following a work-related injury (DDN, September, page 10). 
Prescriptions for antidepressants and gabapentinoids are on the rise, but those for opioids, benzodiazepines and z drugs are all falling, the review found. There were, however, wide variations in prescribing rates across clinical commissioning groups (CCGs), with both prescribing levels and length of prescriptions for opioids and gabapentinoids higher in some of the country's most deprived areas. 
'People who have been on these drugs for longer time periods should not stop taking their medication suddenly,' PHE stresses. 'If they are concerned they should seek the support of their GP.' However, people who had experienced problems with the drugs reported feeling 'uninformed' when they started taking them and 'unsupported' after getting into difficulties. 'Patients experienced barriers to accessing and engaging in treatment services,' the report says. 'They felt there was a lack of information on the risks of medication and that doctors did not acknowledge or recognise withdrawal symptoms.'
Among the document's recommendations are the development of new clinical guidelines on the safe management of dependence and withdrawal problems, and improved information for patients about the benefits and risks of the medications. It also wants to see better training for clinicians to make sure their prescribing adheres to best practice, and the establishment of a national helpline for patients. 
'We know that GPs in some of the more deprived areas are under great pressure but, as this review highlights, more needs to be done to educate and support patients, as well as looking closely at prescribing practice, and what alternative treatments are available locally,' said PHE's director of alcohol, drugs, tobacco and justice, Rosanna O'Connor. 
'While the scale and nature of opioid prescribing does not reflect the so-called crisis in North America, the NHS needs to take action now to protect patients. Our recommendations have been developed with expert medical royal colleges, the NHS and patients that have experienced long-term problems. The practical package of measures will make a difference to help prevent problems arising and support those that are struggling on these medications.'
Prescribed medicines review: report at www.gov.uk