Premier League football clubs have 'collectively agreed to withdraw gambling sponsorship from the front of clubs' matchday shirts', according to an official statement. This makes it the first sports league in the UK to 'take such a measure voluntarily in order to reduce gambling advertising', it says. The agreement will begin at the end of the 2025-26 season.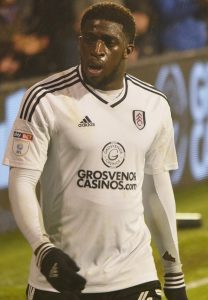 The move follows extensive consultations between the league, its clubs and the Department for Culture, Media and Sport (DCMS) as part of the government's ongoing review of gambling legislation. The Premier League is also working with other sports on the development of a new code for responsible gambling sponsorship, it says. Eight Premier League clubs currently have shirt-front gambling sponsors, including Everton, Fulham, Leeds, Newcastle and West Ham.
Sports sponsorship is one of the most contentious areas to be covered in the forthcoming Gambling White Paper, publication of which has been consistently delayed. It was last slated for publication last summer, and while many people were expecting it to be finally published at the beginning of this month (DDN, April, page 4), an official publication date has still yet to be announced.
The charity Gambling With Lives – which was set up by families bereaved by gambling-related suicide – said that while the move to voluntarily withdraw shirt-front gambling sponsorship was a 'welcome first step', the 'nation expects the government to do much more than this, and soon'.
A 2021 survey of almost 12,500 people found that nearly two thirds of adult respondents would back a complete ban on advertising for gambling products (www.drinkanddrugsnews.com/three-quarters-back-tighter-gambling-ad-restrictions).