'Is this one of the most important documents we've seen in a long time – or a rehash of old ideas?' This was the opening question to an online conversation hosted by the College of Lived Experience Recovery Organisations (CLERO) – the first of several events to gather feedback from LEROs on the Carol Black report.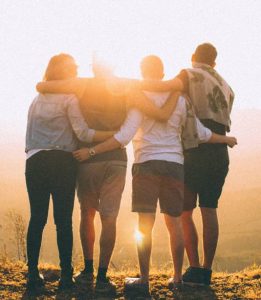 What was new – and welcomed enthusiastically by LEROs from across the UK – was the emphasis on lived experience. CLERO was mentioned specifically and Dame Carol had called for structured peer-led recovery networks in every area, with more support for peer-led grass-roots recovery communities and peer mentoring, and clear occupational standards.
The challenge now was to take up this 'empowerment opportunity' and demonstrate that people with lived experience were a 'powerful force'. The policy document had opened the door to work together on 'a meaningful strategy, not a response'. The document had demonstrated that 'they can't have an effective treatment system without us and that's a massive positive.'
Many who contributed to the discussion were concerned at the distinction in the document between professionals and recovery workers – 'I've been working in recovery as a professional for years' – and some were 'battling not to be cynical' because of experience of working with providers who involved their groups in bids, then let them go instead of involving them in paid-for work. This had been the case with the recent £80m that had gone to providers to fill holes in the treatment system, said the head of one recovery organisation, who added, 'but I don't want to be cynical, I want to be part of the solution. We are the people who can make change so how can we support our commissioners to implement this?'
All agreed that it was an opportunity, and all committed to working collectively to make sure it didn't go to waste. The CLERO pledged to use their professional experience to create clear dialogue that would inform the debate, and help to create the competency framework mentioned in the document.
Participants were concerned that there was no mention of alcohol in the strategy but hoped to make it equally relevant to people experiencing alcohol problems, who were key members of LEROs – particularly as different addictions were so commonly linked. There were similar comments about the need for a 'blended approach' on mental health and addiction and the relevance of good-quality research.
'We've been saying this stuff for years but when Dame Carol Black says it, it carries more weight,' commented one participant. The ambition of the CLERO and its members was to use this 'great platform' to be part of an unprecedented opportunity.