A huge range of activities has been organised for this year's International Overdose Awareness Day, which aims to help end overdose, challenge stigma, and remember those lost and those left behind.
Nine regional recovery arts organisations across seven cities – including small performance adventures, Outside Edge Theatre Co, Fallen Angels and more – have joined forces to create a short film featuring more than 60 people in recovery paying tribute to those lost to overdose. The project, which is being broadcast via social media, is a 'powerful demonstration of what happens when people come together creatively to make art that expresses grief, anger and hope', says small performance adventures' Kate Lodge. 'Through this work we gather to remember, respect, reduce stigma and raise awareness through a powerful collective expression'.
Meanwhile, musicians for Overdose Prevention are presenting the world's largest virtual music festival featuring more than 40 artists worldwide while the Rome Consensus for Humanitarian Drug Policy has created a special series of videos for the day.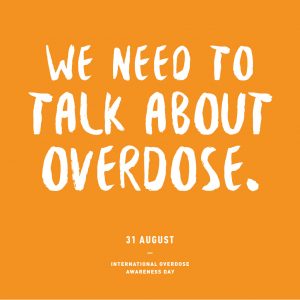 With the UK's drug-related death rate at its highest-ever level, the day also aims to get the message across that overdose death is something that's preventable through education and action. PHE recently issued an urgent warning about a spate of overdoses in London and the south.
'This year's International Overdose Awareness Day follows more alarming reports that drug-related deaths across the country have reached another record high,' said With You's executive director for services in Scotland, Andrew Horne. 'Each death is a tragedy, causing pain and suffering to families and communities for years to come. To mark International Overdose Awareness Day, all around the UK, With You staff are going out into communities to raise awareness of how we can prevent these tragedies and remembering those lives that have been lost by lighting our services in purple, planting memorial trees and holding community walks.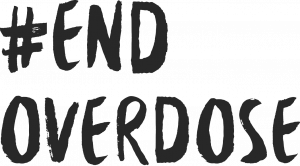 Visit www.overdoseday.com to find an event near you, download resources or post a tribute