Spending on online gaming products like casino, slot and bingo games is disproportionately concentrated in the UK's most deprived areas, according to a report from the National Centre for Social Research (NatCen) and the University of Liverpool.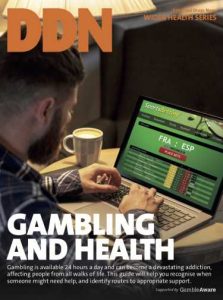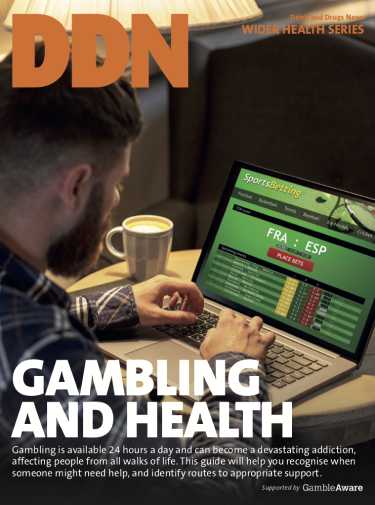 While betting on sports events like racing and football was the most popular overall in terms of numbers participating, gaming carries a higher probability of heavy losses, the document states.
The research, which was commissioned by GambleAware, analysed almost 140,000 online gambling accounts from seven major providers over the period of a year. It found that almost 30 per cent of gaming accounts came from the most deprived areas compared to 13 per cent in the least deprived. The top 20 per cent of accounts by amount staked generated more than 90 per cent of operator revenue, the report adds, meaning that 'a vital few customers are providing the lion's share of revenue for major gambling operators'. Data for sports betting, meanwhile, showed 'more modest variations across the deprivation range' in terms of both participation and share of operator revenue. A follow-on survey of almost 2,000 accounts also found that people who only gambled on gaming products – or on both gaming and betting products – were more likely to experience gambling-related problems.
Slots games accounted for more than 60 per cent of spending on gaming activities, 'reflecting its dominance in the whole online gambling sector', says the report, but also took up more of the players' time. On average, players lost £1.17 per minute playing casino games, 31.8 pence per minute playing slots, 18.9 pence per minute playing poker and 7.2 pence per minute playing bingo. Less than a quarter of casino and poker customers were women, compared to a third of slots players and more than 60 per cent of online bingo players.
Sky Betting and Gaming was recently fined more than £1m for targeting vulnerable customers, while 888 UK Ltd was fined almost £9.5m for 'social responsibility and money laundering failings' including giving a customer known to be earning £1,400 a month a monthly deposit cap of £1,300. Last year research by the University of Bristol and Standard Life Foundation also found that more than 20 per cent of physical gambling premises were located in the most deprived areas of the country, compared to 2 per cent in the least deprived.
'This study offers us a globally unprecedented opportunity to understand the online gambling landscape,' said Professor David Forrest of the University of Liverpool. 'In contrast to betting, we see that participation and customer losses in gaming were concentrated in more deprived areas and a higher proportion of customers had losses in the thousands of pounds over the year. Whilst political debate and campaigns have focussed on the risks around betting, our research shows it is important to raise awareness of the gambling harms associated with online gaming. Gaming, in particular slots games, is much larger in terms of total online spending by British players and analysis of customer account data throws up more red flags indicative of potential harm from gambling.'
The research 'adds to the growing body of evidence showing that harms from gambling are falling disproportionately on the most deprived communities,' added GambleAware CEO Zoë Osmond. 'The current cost of living crisis along with the economic fallout of the pandemic can only exacerbate this further – which underscores the need for concerted system-wide action to prevent gambling harms.'
Patterns of play at https://natcen.ac.uk/
———
Meanwhile, the government's new smoking review has found that without further action England is on course to miss its smokefree 2030 target by at least seven years, with the poorest areas not meeting it until 2044. Among the document's recommendations are more investment in high-quality support, making prevention 'part of the NHS's DNA', promoting vaping, and increasing the age of sale by one year every year from the age of 18 'until no one can buy a tobacco product in this country'.
The Khan review: making smoking obsolete at https://www.gov.uk/