How our new brand helped us in a pandemic we didn't know was coming.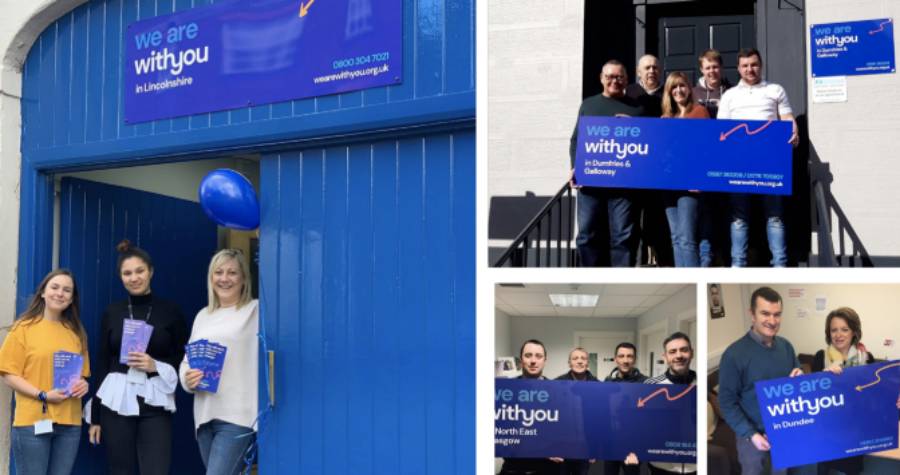 By Emma Wilson
We changed our name and brand to With You on 26 February 2020. Life in the UK was about to change with a virus we'd hardly heard of.
No one yet knew what a pandemic of this scale could mean for a charity like ours that directly supports thousands of people every week, more often than not, in our physical services.
I led the 18 month rebrand project. Looking back now it came to fruition in just the nick of time. It took so much work from people all over the organisation, changing so many services and systems, launching new digital channels and engaging our partners. If our new brand had been due to launch even a few weeks later, inevitably we would have needed to delay the whole thing.
I was, quite literally, called out of our rebrand evaluation meeting, to join a coronavirus planning group. And for me, like everyone, how to respond to this virus would suddenly dominate the next year.
How are these two things — our rebrand and the pandemic — linked beyond the coincidental timing? Across both of them is a very singular question, which is the guiding goal of our organisational strategy. How do we help more people get the support they need?
Read the full article here
---
DDN magazine is a free publication self-funded through advertising.
We are proud to work in partnership with many of the leading charities and treatment providers in the sector.
The full version of this content is available on We Are With You's blog