Around 5.5m people in England and Wales are negatively affected by a loved one's drinking, drug taking or gambling, according to a YouGov survey commissioned by Adfam – approximately one in ten people. Just under 35 per cent said they had been negatively affected for more than a decade, says Adfam's Overlooked report, with 27 per cent affected for between four and ten years.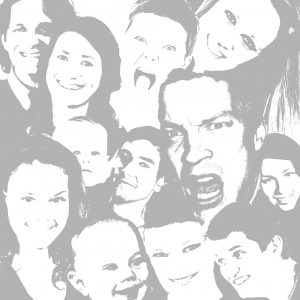 The pandemic had worsened the situation for many families and friends dealing with a loved one's problem, the report states, and in some cases had acted as a trigger – 12 per cent said the situation had caused their loved one to relapse. More than 30 per cent of those affected said their mental health had suffered, while just under 20 per cent reported feeling more isolated. Fifteen per cent said they had suffered more verbal and physical abuse since the pandemic began.
Others, however, found that the pandemic had had a positive impact, with 13 per cent saying their loved one had cut down on their drinking, drug use or gambling, and five per cent saying they'd stopped completely.
Most respondents reported being affected by someone's drinking – around 4m people – with 1.5m affected by someone's drug issues and 1m by their gambling. Many had a loved one dealing with two or more issues. The majority of respondents also felt there was 'nowhere near enough recognition and support available', with just a tenth believing that local or national government were doing enough to help, and only a quarter feeling that the media or public gave enough recognition to the issue.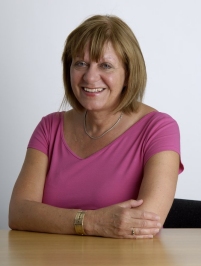 The report calls for an increase in services to support affected children or adults, and to ensure that they were also prioritised for referral to other statutory and voluntary sector services such as those for mental health or domestic abuse. 'There needs to be a training package for those who signpost to, or commission, services where family members may first present, for example at a GP service or foodbank,' the document states, adding that families and friends with caring responsibilities also need to be 'recognised and supported financially, emotionally and practically'. Families and friends should also be represented in 'all relevant Parliamentary inquiries and policy making', it adds.
'The decline in service provision began before COVID-19 and it means millions of people who need help are being left to struggle alone,' the report says. 'Dedicated support for family members coping with a loved one's drug, alcohol or gambling problem should be provided urgently if we are to function effectively as an equal and healthy society.'
'We need to support people dealing with a drug, alcohol or gambling problem, but we should also address the mental, physical and financial toll it takes on their families and friends,' said Adfam chief executive Vivienne Evans. 'People dealing with these challenges face isolation and stigma too. They need our long-term support to cope with what can be a lifetime of healing. And we need to provide more services to help families and friends cope with trauma like verbal, physical and financial abuse and the stress of caring for someone in crisis.'
Document at https://adfam.org.uk/