England could be the first country to eliminate hepatitis C, according to plans announced by the NHS. The health service has called on the pharmaceutical industry to work with it to provide 'best value for money for treatments' to help it eliminate the virus at 'least five years earlier' than the World Health Organization's goal of 2030.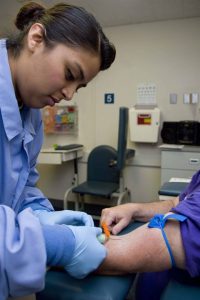 The NHS has already invested significantly in new hep C treatments but it is encouraging pharma companies to work closely together to meet this more ambitious target. February's medicines procurement round will be the single largest ever carried out by the NHS, and the health service expects to see 'more new treatments curing even more patients by October'. The number of patients treated is expected to rise to 30,000 this year, prioritising the sickest patients first. Hepatitis C currently affects around 160,000 people in England.
Part of the agreement between NHS England and pharma companies will involve closer collaboration to identify more people living with the virus and needing treatment. This approach, combined with sustained investment levels, could 'undoubtedly lead to hepatitis C being eradicated as a major public health concern in the very near future', the NHS states. England is already one of the few countries in Europe where the number of patients receiving new oral treatments is increasing year on year, enabled by deals agreed with industry including 'pay per cure' arrangements by which the health service only pays when a patient is cured.
The NHS has also created 22 new 'operational delivery networks' to drive improvements and boost treatment in local areas that have had historically low service provision. A national patient registry has also been established to allow treatment uptake, outcomes and diagnosis rates to be monitored in real time.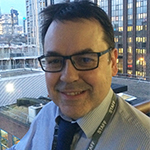 'The NHS has made major headway in the last three years in the treatment of hepatitis C, which has enabled a once in a generation opportunity to eliminate a major disease,' said NHS England's commercial director, Peter Huskinson. 'With the right response from pharma companies in the coming months, we can strike the most competitive deal possible – improving the future for patients with hep C alongside securing the best value for money for taxpayers.'
'The progress made in the treatment of hepatitis C has transformed the lives of many of my patients and has been made possible by NHS England working closely with industry to bring prices down and expand treatment options,' added the NHS's national clinical chair for hepatitis C, Professor Graham Foster. Yet we have the opportunity to do so much more. Over the last seven decades, the NHS has been at the forefront of medical innovation – to be able to commit to a world first in the year of the NHS's 70th anniversary would be another remarkable and truly historic achievement.'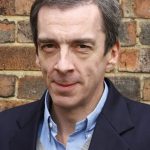 The proposed deal was 'wonderful news' that would 'galvanise the action we must take to find all those living with hepatitis C who have not yet been diagnosed so that we can cure them', said Hepatitis C Trust chair Charles Gore. 'It will prevent the liver cancer that hepatitis C causes. It will save lives. In the current environment we applaud NHS England's ambition to be a world leader.'