A new framework of actions for prescription medicines has been published by NHS England, in partnership with leads and representatives from local integrated care systems (ICBs).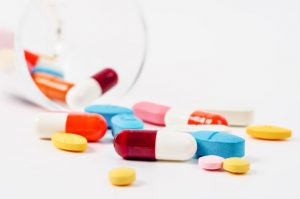 The actions set out in Optimising personalised care for adults prescribed medicines associated with dependence or withdrawal symptoms have been co-produced with patients, lived experience groups, charities and national bodies like NICE, NHS England states.
The framework focuses on five key actions – personalised care and shared decision making, alternative interventions, service specification and change management, taking whole-system approaches, and population health management.
Professionals should regularly discuss prescriptions with patients, the framework states, including the potential benefits and risks and whether to stop or taper the treatment, with these reviews used to offer alternatives where appropriate. Services for people experiencing withdrawal symptoms and alternative treatments should also be built into service specifications, it adds.
Local support services for people experiencing dependence problems was a key recommendation of PHE's Prescribed medicines review in 2019. The review studied dependence and withdrawal issues associated with five commonly prescribed classes of medication – opioids for pain, benzodiazepines, 'z' drugs like zopiclone, antidepressants and gabapentinoids. It found that one in four adults had been prescribed at least one of these during the previous year, with half having been prescribed them for a year and a third for three years or more (www.drinkanddrugsnews.com/prescription-drug-addiction-phe-review). This is despite benzodiazepines, for example, not being recommended for use lasting more than a month.
The review also found wide variations in prescribing rates, with prescribing levels and prescription lengths for opioids and gabapentinoids both higher in some of the country's most deprived areas. It also highlighted harmful withdrawal effects lasting months or years, and lack of support services for people experiencing problems.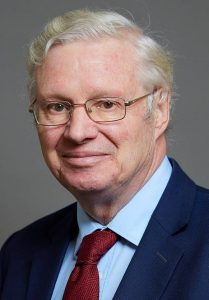 'For decades, patients have experienced often life-changing withdrawal symptoms from medicines such as sleeping pills and antidepressants with almost no support or recognition from the health service,' said co-chair of the APPG for Prescribed Drug Dependence and ex NHS CEO, Lord Crisp. 'The APPG for Prescribed Drug Dependence welcomes this new framework for action from NHS England, which should lead to the delivery of services across the country to help those who are suffering. However it will take months or perhaps years for these services to be developed.
In the meantime we call on the government to implement its own recommendation for a 24-hour national helpline and website to support those in crisis today. Together these initiatives will save lives, reduce suffering and bring down the unnecessary costs to the public purse.'
Document at www.england.nhs.uk/long-read/optimising-personalised-care-for-adults-prescribed-medicines-associated-with-dependence-or-withdrawal-symptoms/