A new UK-wide alcohol strategy is now 'required urgently', according to a report from the Commission on Alcohol Harm. It should be evidence-based and science-led, and include targeted measures to support families and protect children, including from alcohol-related violence, the commission states.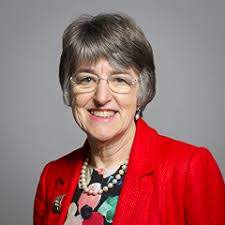 The strategy should also include measures on affordability – such as minimum pricing – as well as on restricting advertising and marketing and improving treatment provision and consumer information. The commission – which is made up of cross-party MPs and peers as well as health experts – also wants to see the strategy 'changing the conversation and challenging alcohol's position in our culture', including addressing the stigma around harmful alcohol use.
The report includes input from hospitals, treatment providers, homelessness organisations, children's charities and the alcohol industry itself, among others, as well as more than 140 responses from the public. Alcohol is 'inflicting long-lasting harm across all areas of society and family life', the commission states, with children living with an alcohol-dependent parent twice as likely to develop alcohol dependence themselves and three times as likely to consider suicide.
More than 300,000 children are now living with an adult drinking at high-risk level in England alone, it says, while 75 per cent of children referred for adoption medicals had a history of antenatal alcohol exposure. Alcohol is now the leading risk factor for ill health and early mortality among 15-49-year-olds, responsible for around 12,000 cancer cases a year.
'Alcohol harm is a hidden health crisis that impacts us all – in families, our communities, and throughout society,' said commission chair Baroness Finlay. 'For too long, the onus has been on individuals, with drinkers urged to "drink responsibly". We need to finally acknowledge the true scale of the harm caused by alcohol, which goes far beyond individuals who drink, and put the responsibility squarely with the harmful product itself. By doing so we will help to do away with the stigma and shame that surrounds those who are harmed by alcohol, and often stops them from accessing the help that they need.'
It's everywhere – alcohol's public face and private harm: the report of the Commission on Alcohol Harm at ahauk.org/commission-on-alcohol-harm-report