More needs to be done to increase the availability and use of naloxone, according to a report from ACMD.
Community pharmacies should be able to deliver take-home naloxone as well as interventions in managing opioid overdose, says the document, while data quality also needs to be improved to allow commissioners to properly monitor how the drug is being provided.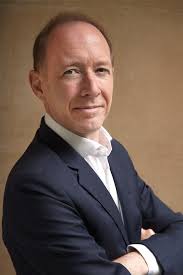 The report cites examples of effective partnership working that it says should be used to model naloxone programmes across the UK, while prison services need to ensure people at high risk of overdose on release have easy access to the life-saving drug. 'Evidence suggests that the supply of take-home naloxone on release from prison is fragmented across the UK, with only a small proportion of opioid-dependent prison leavers currently being provided with naloxone, even though studies find that a high percentage of these people would willingly accept take-home naloxone upon prison release,' it says. Ambulance services, hospitals and mental health trusts should also deliver take-home naloxone to those at risk, it adds, with additional training provided for police.
'Overall, it is apparent that a national joined-up approach to promote the delivery of take-home naloxone across different sectors is necessary, supported by rigorous data recording to measure progress,' the document states.
'Naloxone is a life-saving medication and it is crucial that it is easily available to people at risk,' said ACMD chair Professor Owen Bowden-Jones. 'Only a national, cross-sector approach will achieve this. We look forward to the government response to this report and our findings.'
Meanwhile, Public Health Scotland (PHS) figures show that more than 9,000 take-home naloxone kits were issued in the last quarter of 2021, a 66 per cent increase on the same quarter the previous year and the highest number since Scotland's National Naloxone Programme began.
ACMD review of the UK naloxone implementation at www.gov.uk/
National naloxone programme Scotland – Quarterly monitoring bulletin at www.publichealthscotland.scot/