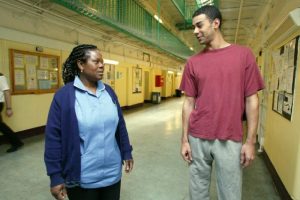 The Forward Trust's Mike Trace discusses the Ministry of Justice's plan to support prison recovery wings across England and Wales.
Following a decade of decline, and months of rumours, a Ministry of Justice press release last month confirmed their intention to support the development of a new generation of 'specialised wings across England and Wales that will treat drug addiction, including through abstinence'.
10 years ago, there were over 100 structured addiction treatment programmes in the England and Wales prison system. Much of these were poor quality, but those that provided structured and evidence-based therapy – Forward Trust's own 'RAPT' programmes, and Phoenix's Therapeutic Communities – were able to demonstrate big impacts on in-prison behaviour, and post-release reoffending.
Due to austerity cuts, and lack of institutional support from commissioners and prison management, most of these programmes have closed down, or have struggled to continue operations with minimal resources. Forward Trust managed 14 intensive programmes serving over 1000 prisoners in 2013, a number that dwindled to seven programmes and 300 participants before the pandemic lockdowns.
Of course, all these programmes closed down fully during the lockdowns, as group activity in prisons was forbidden. We are now engaged in a drive to re-introduce our programmes wherever possible – re-training staff, re-establishing referral pathways and therapeutic delivery, and negotiating locations and facilities with Governors.
We hope that this recent announcement of support to the growth of recovery wings will make this work easier – that we will be swimming with the tide rather than against it. But the statements so far from MOJ still leave several questions unanswered.
Read the full blog post here.
---
DDN magazine is a free publication self-funded through advertising.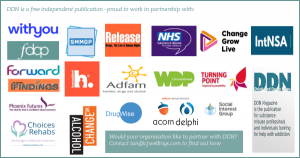 We are proud to work in partnership with many of the leading charities and treatment providers in the sector.
This content was created by The Forward Trust