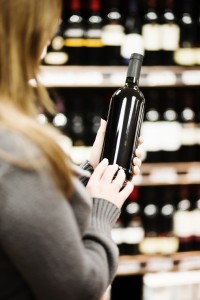 Minimum unit pricing will 'not be taken forward at this moment', the government has announced in a statement on the outcome of its alcohol strategy consultation. There will also be no ban on multi-buy promotions.
There was not enough 'concrete evidence' that minimum pricing would help reduce alcohol harm without penalising responsible drinkers, crime prevention minister Jeremy Browne told MPs. However alcohol sales below the level of alcohol duty plus VAT would be banned from next spring, meaning it would no longer be legal to sell a can of lager 'for less than about 40 pence'.
There was also 'a lack of convincing evidence' that a ban on multi-buy promotions would have a significant effect on reducing consumption, he said, adding that its introduction would be unreasonable 'at a time when responsible families are trying hard to balance their household budgets'.
The government would tackle irresponsible promotions by making mandatory licensing conditions more effective, he stated, and promote responsible drinking by 'raising customer awareness of the availability of small servings'. It would also work with 'high harm local alcohol action areas' to improve enforcement, strengthen partnerships and 'increase good practice of what works locally'.
The alcohol industry now had 'an opportunity to demonstrate what more it can do to reduce harms associated with problem drinking', he continued. 'We want fair and effective policies,' he said. 'We are not in the business of making laws that do not work.'
The statement was instantly welcomed by industry bodies. British Beer and Pub Association chief executive Brigid Simmonds said that the decision not to ban multi-buy promotions recognised 'the lack of evidence that this encourages over-consumption, rather than providing value and convenience for shoppers', while Portman Group chief executive Henry Ashworth said that 'through a series of voluntary pledges aimed at improving public health, the industry has proven itself to be committed and willing partners and welcomes the opportunity to continue this successful approach going forward.'
The industry's win, however, was a 'grave loss for the public health of the nation', said Alcohol Concern chief executive Eric Appleby. 'The alcohol industry must be congratulating themselves on their success at lobbying government to bin minimum unit pricing.'
Abandoning the plans amounted to a public health 'catastrophe', he said. 'In the government's own alcohol strategy it committed to tackling alcohol misuse by making tough decisions, including introducing minimum unit pricing, a policy proven to cut crime and save lives. Sadly, with this announcement, cheap alcohol will continue to be sold at pocket money prices.'
The government's decision also led to an announcement by Cancer Research UK, the Faculty of Public Health and the UK Health Forum that they were pulling out of the government's public health responsibility deal alcohol network, along with network co-chair Dr Nick Sheron, head of clinical hepatology at the University of Southampton. 'Talk of "punishing the hard worker" who can afford few other pleasures than a pint of mild is a red herring,' said a joint statement. 'It is our most deprived communities who pay the highest price for cheap alcohol through the consequences of street crime, violence and younger people developing alcohol-related health problems.'
Organisations including Alcohol Concern, the British Medical Association, the Royal College of Physicians and the British Liver Trust refused to sign up to the controversial deal in 2011, accusing the government of allowing the drinks industry to dictate health policy.