The National Assembly for Wales has approved the introduction of minimum unit pricing (MUP) for alcohol. Approval of the Public Health (Minimum Price for Alcohol) (Wales) Bill, which was introduced late last year (DDN, November 2017, page 4) means that MUP will become law as soon as it has received Royal Assent.
Wales sees around 55,000 alcohol-related hospital admissions a year, at a cost to the NHS of more than £150m, and in 2016 there were more than 500 alcohol-related deaths. Minimum pricing became law in Scotland in May, following a five-year legal battle with the drinks industry, and there is now pressure on England to introduce similar legislation.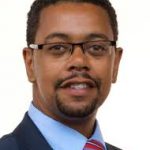 'I'm very pleased the National Assembly has given its seal of approval to our landmark legislation,' said health secretary Vaughan Gething. It would provide an opportunity for a 'step change', he said, taking 'a sensible, targeted approach to a very real and evident problem'.
'But it will be supported by a range of additional actions being taken forward to support those in need – forming part of the Welsh Government's wider substance misuse strategy,' he continued. 'Wales, like so many other western countries, has a problem with cheap, strong, readily available alcohol. This legislation will make an important contribution to addressing this issue.'