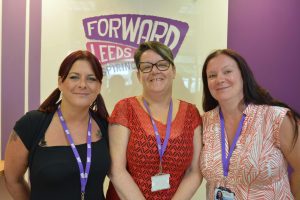 A new peer-led group has been launched in Leeds to support people with hepatitis C. Staff from Forward Leeds are aiming to help clients gain support from each other and have the chance to talk to others in similar situations.
'We recognised there is a real need for this kind of support group in Leeds,' said Karen Towning, BBV Nurse at Forward Leeds. 'There can be a lot of worry and uncertainty for people about getting hepatitis C treatment. There can also be a lot of stigma with the disease.'
Around 216,000 people in the UK have chronic hepatitis C, which prevents the liver from working properly, and half of people who have ever injected drugs are thought to have the disease. New treatment options are offering new hope to sufferers.
'People don't realise that current treatments can be shorter, with fewer side effects and more successful outcomes than there used to be,' said Towning.
Are you affected by hepatitis C or involved in treatment? Please complete our confidential survey here – we need your views.