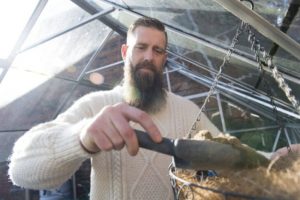 Located in Hull, The Bridges is Forward Trust's 12-step residential rehab centre for men only who have struggled with alcohol and/or substance misuse.
The centre is also one of the few facilities in the UK with a strong history of working with those with a criminal and offending background.
We offer first and second-stage treatment programmes, each 12 weeks long. First Stage Primary treatment is £700 a week and is specifically geared towards addressing substance use and offending behaviour, and is built around steps one to five of the 12 step programme. Clients are encouraged to reflect on their addiction and offending behaviour and to recognise the need for recovery support. This stage of treatment also supports them to examine attitudes and behaviours, identifying those that may have been unhelpful in their life and also those which can be used as positive resources to support them in recovery.
"I am leaving The Bridges, 90 days clean, I have learnt to deal with my anger/stress in a more positive way, learnt to cook, learnt to read and write properly, built healthy relationships with peers and staff, learnt to see my part in things and learnt to sew and craft."
Clients who have completed primary treatment with us can choose to stay for Second Stage treatment (£650 a week), this stage is focused on developing the principles of steps one to five completed in Stage One treatment: honesty, hope, faith, courage and integrity to sustain and grow their recovery.
They are empowered to develop supportive relationships, both inside the treatment community and with others to support their recovery, including finding a Sponsor to support them through further steps. They will also be supported to explore and develop meaningful recovery-focused activities, such as volunteering or training and education. As a secondary member of the house, they are now be modelling a healthy recovery attitude and behaviours to their peers.
"This is my third treatment centre and is hands down the best. I found being in small intimate groups amazing as it allowed me to open up. I found all the staff and volunteers amazing, and I have got something out of every one of them. Just a big thank you to everyone at The Bridges."
Life after treatment can be difficult, at The Bridges we recognise that and can offer continued support if needed – we call it 'Moving On'. Focusing on developing the necessary tools for sustaining recovery, reintegrating into the community and moving forward with resettlement. Clients are encouraged to continue engaging with and developing the meaningful recovery-focused activities they began in Stage Two.
"It has been a really good day and I feel excited to be part of this group and to be 60 days clean. I never thought that would be possible and I feel so proud for doing it."
After completing treatment with us, clients are supported to return to their home area or can choose to remain in Hull and are supported to register with Hull City Council for council housing and can stay in their Bridges accommodation until they find their own property. We will also support them to apply to grants to furnish their property with essential items and provide a weekly tenancy support session for the first six weeks of their new tenancy. They are encouraged to stay in touch and can become a Peer Supporter to give back and support their own recovery.
"I want to tell you how grateful I am to The Bridges and the staff there. They were so nice, and I know I wouldn't have got to where I am today without the staff and how much hard work they put into helping me through my journey."
Read the full blog post here.
---
DDN magazine is a free publication self-funded through advertising.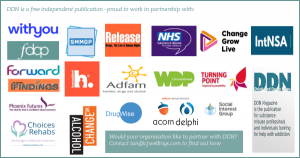 We are proud to work in partnership with many of the leading charities and treatment providers in the sector.
This content was created by The Forward Trust