A trial of ketamine and therapy for people with severe alcohol disorder has shown 'extremely encouraging' results in preventing relapse, according to researchers at the University of Exeter.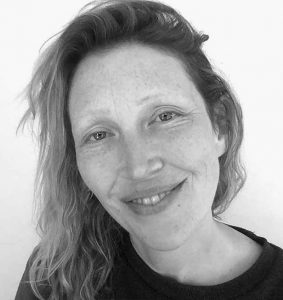 Almost 100 people with alcohol problems who were abstinent at the time of the trial were given low doses of ketamine in the first trial of its kind, with the results published in the American Journal of Psychiatry.
Researchers found that people who had ketamine combined with therapy stayed sober for more than 160 days of the 180-day follow-up period, representing almost 90 per cent abstinence. People in this group were more than two and a half times more likely to remain completely abstinent than those on a placebo. The patients receiving ketamine also recorded lower depression scores after three months, along with better liver function.
The participants had been drinking every day before the trial, consuming an average of 125 units per week. Those given ketamine and therapy only drank more than the recommended guidelines on five days over the six-month trial period on average.
The Ketamine for Reduction of Alcohol Relapse (KARE) trial was funded by the Medical Research Council, with biotech company Awakn Life Sciences licensing the therapy to use in their clinics. The University of Exeter and Awakn have also signed an agreement with Devon Partnership NHS Trust to explore the potential of ketamine-assisted psychotherapy in the NHS. The use of drugs like ketamine in addiction and mental health treatment remains controversial, and would require approval from NICE to allow prescriptions by the NHS.
'The number of alcohol-related deaths has doubled since the pandemic began, meaning new treatments are needed more urgently than ever,' said the study's lead author, Professor Celia Morgan. 'We found that controlled, low doses of ketamine combined with psychological therapy can help people stay off alcohol for longer than placebo. This is extremely encouraging, as we normally see three out of every four people returning to heavy drinking within six months of quitting alcohol, so this result represents a great improvement.'
The researchers were 'certainly not advocating taking ketamine outside of a clinical context', she stated. 'Street drugs come with obvious risks, and it's the combination of a low dose of ketamine and the right psychological therapy that is key, as is the expertise and support of clinical staff. This combination showed benefits still seen six months later, in a group of people for whom many existing treatments just don't work. Previously, there were some concerns about using ketamine in alcoholics due to liver problems, but this study has shown that ketamine is safe and well-tolerated in clinical conditions. In fact, we found liver function improved in the ketamine group due to them drinking much less alcohol.
'This was a phase II clinical trial, meaning it's conducted in people primarily to test how the safety and feasibility of the treatment,' she continued. 'We now have an early signal this treatment is effective. We now need a bigger trial to see if we can confirm these effects.'
Ketamine adjunctive to relapse prevention based psychological therapy as a treatment for alcohol use disorder available at https://ajp.psychiatryonline.org