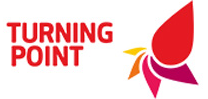 Applications closing date:
31/01/2024
Description
Turning Point's drug & alcohol services are currently expanding during a really exciting time in the sector with new funding and investment.
We have a range of roles for people passionate about supporting others to make change.
We have roles in different teams including:
Community based treatment services: providing assessment, coordinating treatment and working partnership to support individuals. The roles include delivering structured psycho-social interventions in group and one to level to enable our service users to acquire thinking skills and behaviours to make lasting change.
Homeless outreach provision: Targeting homeless individuals, offering a flexible and outreach response to highly vulnerable individuals sleeping rough or living in temporary accommodation
Criminal Justice rehabilitation/recovery services:  working closely with the Probation Services, Prisons and Police to provide a rapid, tailored response to individuals that support their recovery and rehabilitation
As a Recovery Worker we offer a starting salary of £23,000 rising each year in line with our pay progression salary bands, rising to £27,000 per year.
You will have opportunities to progress your career with a structured learning journey and clearly defined career pathways that will enable you to achieve your long-term goals and work to your strengths.
Whether you are looking to progress into a management and leadership role or to be a specialist in your field as an Advanced Substance Misuse Practitioner at Turning point we will support and encourage you on your career journey.
We have roles in services across the country. Please click the link below to see all of the current vacancies.