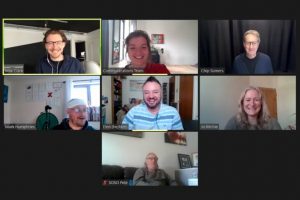 'More Than My Past' tells the inspirational life stories of people who have overcome addiction or crime. Now The Forward Trust is putting the power to tell these stories into the hands of their ambassadors.
Who knows recovery better than those in recovery themselves? Who knows the cycle of crime more than people who've been to prison? That's why we wanted to get people who have lived experience of crime and addiction involved in filming real life stories for our More Than My Past campaign.
More Than My Past is our national campaign tackling stigma towards ex-offenders and people in recovery from addiction. It showcases the inspirational life stories of those who've had challenging pasts but have since turned their lives around – our campaign ambassadors – in the format of written stories, films and podcast episodes.
Until now, we've had our professional filmmaker, Max, make films for the campaign, and he's done a fantastic job. However, now we're turning the campaign into something 'for the people, by the people' – putting the power of creation into our ambassadors' hands.
Not only does this mean our ambassadors get access to top-notch training in film-making, but it will help the campaign grow, reach more people, and, hopefully, transform more lives.
Max, our More Than My Past filmmaker, says: 'It's a real privilege to be involved in this project. What we're doing here is monumental. As filmmakers and storytellers, we're always striving for authenticity. And by working with those in recovery and who have been through the prison cycle, we're going to start telling these stories through a whole new lens, whilst equipping our students with transferable skills. It echoes everything More Than My Past is about and what we have built to date – capturing honest and genuine stories that transform perspectives. I have huge ambitions for this first cohort and what we can achieve in the future.'
Read the full blog post here.
---
DDN magazine is a free publication self-funded through advertising.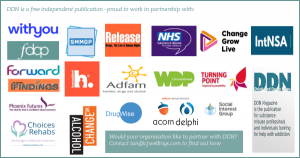 We are proud to work in partnership with many of the leading charities and treatment providers in the sector.
This content was created by The Forward Trust