Almost 30 charities and royal colleges have written to the Scottish Government urging them to increase the country's minimum unit price (MUP) for alcohol to 65p. The current level of 50p is likely to have been 'significantly eroded' by inflation, the campaigners say, as it was originally approved by the Scottish Parliament nine years ago – five years before MUP was finally introduced.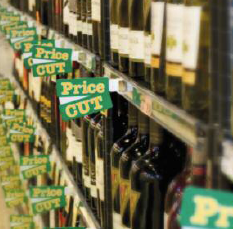 In the original modelling a minimum price of 60p was predicted to save twice as many lives and hospital admissions as 50p, with a 70p price predicted to 'deliver three times the effect'. Increasing the minimum price would therefore help to save many more lives, says the letter to health secretary Humza Yousaf and public health minister Maree Todd. Signatories include SHAAP, Alcohol Focus Scotland, Barnardo's, the British Liver Trust, We Are With You and five royal colleges.
Although Scotland saw a 10 per cent fall in its alcohol-specific death toll in 2019, it then increased by 17 per cent last year (DDN, September, page 4), which the campaigners put down to 'changing drinking patterns during the pandemic'. COVID-19 has helped to stall the country's progress on tackling alcohol-related harm, they state, as well as delaying the Scottish Government's original commitment to reviewing the MUP level two years after introduction.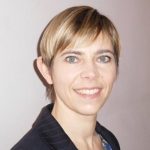 'If you live in one of Scotland's poorest communities, you are four more times likely to die from an alcohol-specific cause than your counterparts living anywhere else in the country,' says the letter. 'All alcohol deaths are preventable and all represent a life cut tragically short, with many more lives scarred by loss. Though we don't yet know the full impact of the COVID-19 pandemic and associated restrictions, we must do more. Alcohol is a health-harming product and should not be treated as if it were any other commodity as part of the weekly shop.'
'We've seen that minimum unit pricing can have a positive effect,' said Alcohol Focus Scotland chief executive Alison Douglas. 'Unfortunately, inflation means we're not seeing the full benefits of this life-saving policy. We need to offset both the effects of inflation and of the pandemic, and adjust the minimum unit price to a level that will save more lives and prevent a new generation from developing an unhealthy relationship with alcohol. We urge the Scottish Government to take action now and raise the minimum unit price to at least 65p.'