'County lines' drug dealing networks are continuing to expand with increasing exploitation of children and vulnerable adults, says a report from the National Crime Agency (NCA). The county lines model involves gangs and criminal networks moving drugs – primarily heroin and crack – into new supply areas such as smaller towns and rural areas, and using dedicated mobile phone lines to take orders.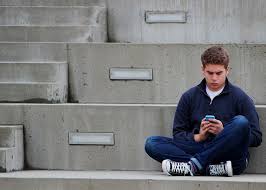 There are now around 2,000 operative mobile lines compared to 720 in 2017-18, says NCA's latest County lines drug supply, vulnerability and harm document, with the gangs remaining 'highly adaptable in their operating methods and practices'. Gangs will offer free drugs in exchange for contact details of potential customers to expand their supply base, says the report, using 'mass marketing text messages' to advertise their product.
Children aged 15-17 – both male and female – make up the bulk of vulnerable people involved, recruited via grooming techniques 'similar to what has been seen in child sexual exploitation and abuse'. Rather than seeing themselves as victims, the young people are often 'flattered by the attention and gifts they receive', making them less likely to engage with the police. However, the exploitation methods used include sexual abuse, modern slavery, and the 'threat of violence and injury to ensure compliance'.
County lines gangs will also 'capitalise on drug users who allow the use of their property, as well as those who introduce new customers to suppliers in exchange for drugs', says the document. 'These drug users may believe the arrangement to be mutually beneficial, but in many cases will be building up a debt to the offending network, which they are expected to pay back through engagement in county lines offending.'
Government, law enforcement, charities and other organisations need to work together to 'safeguard the vulnerable', the report stresses, with county lines activity driving a two-thirds increase in the number of minors referred as potential victims of modern slavery between 2016 and 2017 (DDN, April 2018, page 4). One week of coordinated police activity between 21 and 27 January this year saw 600 arrests, says NCA, along with more than 400 vulnerable adults and 600 children 'engaged for safeguarding purposes' and seizures of more than 140 weapons including guns, machetes and swords.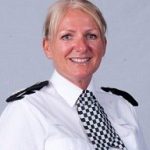 'We know that criminal networks use high levels of violence, exploitation and abuse to ensure compliance from the vulnerable people they employ to do the day-to-day drug supply activity,' said NCA's director of investigations, Nikki Holland. 'Every organised crime group trafficking drugs is a business which relies on cash flow. County lines is no different. What we will continue to do with our law enforcement partners is disrupt their activity and take away their assets. We also need to ensure that those exploited are safeguarded and understand the consequences of their involvement. This is not something law enforcement can tackle alone – the need to work together to disrupt this activity and safeguard vulnerable victims must be the priority for everyone.'
Report at www.nationalcrimeagency.gov.uk – read the report here