The government is to undertake a review of the medicinal use of cannabis, home secretary Sajid Javid has announced. The move follows headline stories about the parents of two children with epilepsy – Alfie Dingley and Billy Caldwell – being unable to legally access cannabis oil-based medicines that can prevent seizures. In both cases emergency licences have since been issued.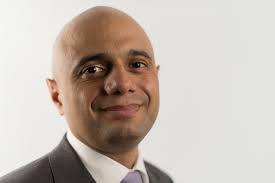 'I have now come to the conclusion that it is time to review the scheduling of cannabis,' Javid told the House of Commons. However, it was 'absolutely clear' that the move was 'in no way a first step to the legalisation of cannabis for recreational use,' he stated. 'This government has absolutely no plans to legalise cannabis and the penalties for unauthorised supply and possession will remain unchanged.'
The review will take place in two parts, with part one – overseen by chief medical officer Professor Sally Davies – looking at the evidence for the medicinal and therapeutic benefits of cannabis-based medicines. The second part, to be carried out by the Advisory Council on the Misuse of Drugs (ACMD), will be an assessment of 'what, if anything, should be rescheduled', said Javid. If significant medical benefits were identified for certain cannabis-based medicines or 'forms of cannabis', however, then the government did 'intend to reschedule', he said. 'We have seen in recent months that there is a pressing need to allow those who might benefit from cannabis-based products to access them.'
The announcement follows an article in the Telegraph by former Conservative leader William Hague that calls for a complete overhaul of the 'failed' policy on cannabis – including for recreational use – and stating that 'any war has been comprehensively and irreversibly lost' and that 'official intransigence is now at odds with common sense'.
The drugs policy lead for the Police Federation of England and Wales has since also stated that drug legislation is 'outdated' and 'ineffective'. 'The proliferation of drugs in this country is unchecked and the current situation is fuelling an illicit trade in not only drugs but weapons and the violence that comes with it,' said Simon Kempton. 'Although the police service will continue to uphold the laws passed by Parliament – a public debate is needed on the future of drugs legislation, incorporating health, education and enforcement programmes.'