The government is to establish a £3.6m National County Lines Coordination Centre as part of its new Serious Violence Strategy.
The strategy identifies 'the changing drugs market' – in particular, around crack cocaine – as 'a key driver harming our communities'. Last year saw a 23 per cent increase in the number of people seeking treatment for crack (DDN, December/January, page 5) as well as a two-thirds increase in the number of minors reported to the authorities as potential 'modern slavery' victims – due in part to rising number of 'county lines' gang referrals (DDN, April, page 4).
The strategy 'stresses the importance of early intervention' and also includes announcement of a 'serious violence taskforce' with representatives of local government, the voluntary sector, the police and others. Around half of the recent rise in robbery, gun and knife crime is the result of improvements in police recording, the document claims, while 'for the remainder, drug-related cases seem to be an important driver'.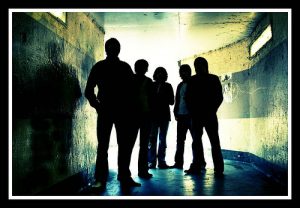 The number of murders where either the suspect or victim were known 'to be involved in using or dealing illicit drugs' increased from 50 to 57 per cent in the year to 2016-17, with crack cocaine markets having 'strong links to serious violence', it states. The document also sets out how 'a small minority of people [are] using social media to glamorise gang or drug-selling life, taunt rivals and normalise weapons-carrying'.
At the document's launch home secretary Amber Rudd stated that the view that increases in violent crime rates were partly the result of insufficient police on the streets was 'not supported' by evidence, while changes to the provision of youth services as another potential factor was also 'far too simplistic'.
County lines activity had become 'an increasingly popular way of dealing drugs around the country', she said. 'This involves gangs grooming and using children and vulnerable young people to traffic drugs using dedicated mobile phones or "deal lines" into new locations outside of their home areas. The wider the reach of the gang, the further their violence, drug dealing and exploitation spreads. So this is the situation we are faced with. And what we're talking about here are murders, torture and other types of extreme violence.'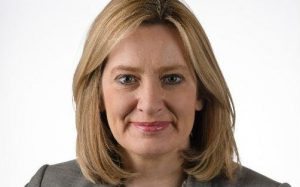 As well as helping police to arrest perpetrators the new coordination centre would increase protection for vulnerable people who had been drawn into county lines networks, provide 'vital intelligence' about drugs markets and support the police to shut down mobile phone numbers used for dealing, she stated, adding that she also stood 'fully behind' the appropriate use of stop and search.
'We need to engage with our young people early and to provide the incentives and credible alternatives that will prevent them from being drawn into crime in the first place,' she said. 'We will take the comprehensive approach necessary to make sure that our sons and daughters are protected and our streets are safe. As a government we will never stand by while acid is thrown or knives wielded.'