Import restrictions on cannabis-based products for medicinal use have been revised to ensure that people with conditions such as multiple sclerosis or serious forms of epilepsy do not have their treatment 'delayed or interrupted', the government has announced.
While the law was changed in 2018 to allow specialist doctors to prescribe cannabis-based products for certain conditions (DDN, November 2018, page 5), delays in people accessing the medicines have been widely reported. Most cannabis-based medicines are imported which means restrictions can cause significant delays, with export certificates in some countries taking up to two months to process.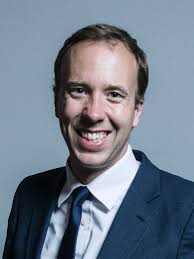 The new rules mean that licensed wholesalers can now import much larger quantities of the products and hold supplies for future use. The government will also 'continue to engage with medical associations and patients' to build an evidence base, it says. Last year the National Institute for Health and Care Excellence (NICE) ruled that more research was needed into cannabis-based medicines before they could be widely prescribed (DDN, September 2019, page 5).
The changes were 'tremendous step' towards improving supply, said health secretary Matt Hancock. 'But we still have a long way to go. We need more research into the quality and safety of these medicines, and to do all we can to cut down the costs and remove barriers so that, when appropriate, patients can access it, including on the NHS.'
Pharmacy lead at the Centre for Medicinal Cannabis industry body Dr Andy Yates stated that it was 'crucial as we build the evidence required to realise the potential of cannabis-based medicinal products that there are no unnecessary impediments to accessing prescriptions. We are grateful that the government has listened to the valid concerns expressed by our members and responded with measures that will immediately improve access to these novel medicines and accelerate clinical understanding of their use.'