The Ministry of Housing, Communities and Local Government (MHCLG) has denied claims that it will no longer be funding the scheme to provide emergency accommodation for rough sleepers in hotels (DDN, May, page 5). A story in the Manchester Evening News on 14 May stated that civil servants had told Greater Manchester Combined Authority officials that the scheme was 'no longer being funded by central government', that March's original COVID guidance to local authorities had 'been scrapped', and that a leaked report said that MHCLG had now 'drawn a line' under the programme.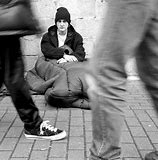 MHCLG has since responded via Twitter stating that 'any suggestion that the government is reneging on the commitment set out at the start of this national emergency is entirely wrong', and that the department had been clear that councils 'must continue to provide safe accommodation for those that need it'. Suggestions that funding is being withdrawn or that people are being asked to leave hotels are 'unfounded', it says.
More than 90 per cent of rough sleepers known to councils at the beginning of the COVID-19 crisis – around 5,400 people – had now been 'made offers of safe accommodation', the ministry added, stating that it would 'work with partners to ensure rough sleepers can move into long-term, safe accommodation once the immediate crisis is over'.
The government came in for significant criticism from homelessness organisations at the start of the outbreak for failing to provide them with adequate guidance or explain how people sleeping rough or in hostels were expected to self isolate. It later instructed all local authorities to find emergency accommodation for rough sleepers by the end of March.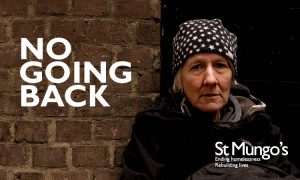 St Mungo's has launched a campaign, No going back, which is calling for funding to be put in place for local authorities to ensure that no one is made to leave emergency accommodation without being offered suitable alternative housing. It also wants to see more housing and support for people with complex needs, and more safe and secure housing for women and survivors of sexual abuse. 'The government now needs to ensure that everyone isolating in a hotel can move into specialist hostels or permanent housing – depending on their needs,' it says. 'And that no one is forced out without the right support to stay off the streets for good. If the government takes action now thousands of people can be helped off the streets permanently.'
Details of No going back campaign at www.mungos.org – read it here