Let's increase the chances of a good outcome for gambling addiction, says Lord Victor Adebowale.
Read the article in September DDN magazine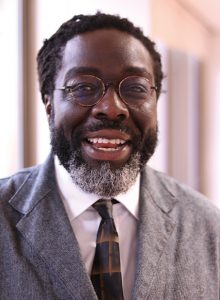 Gambling is a common part of everyday life, accessible online 24/7 and unavoidable across media and advertising platforms. Yet for some people, it can become harmful and problematic, affecting relationships, housing, employment and health.
The timing of the recent APPG on Complex Needs and Dual Diagnosis meeting on 'harmful gambling' coincided with the football World Cup – four weeks of sporting action that gripped the nation and over which it was expected that the amount spent on gambling in the UK rose to £2.5bn; an alarming figure.
In the UK nearly 9m adults will gamble over any four-week period, of which 430,000 can be identified as 'problem gamblers'. It is an addiction that impacts all pockets of society, yet one which only now is starting to be addressed as a public health issue.
Dr Steve Sharman from the University of East London presented his recent research findings on the correlation between homelessness and gambling – a pocket of society many would not commonly associate with gambling, despite 82 per cent of homeless problem gamblers interviewed experiencing these issues prior to homelessness. He explained how 24/7 casinos, which provide a warm, safe haven for those otherwise on the street, and incentives such as free bathrooms and hot food and drinks, become attractive but are only available if you are gambling – a morally corrupt pay-off in my opinion.
Lawrence Goode from the Gordon Moody Association, a charity that provides advice, education and high-quality innovative therapeutic support to male problem gamblers and those affected by problem gambling, reiterated the wider non-direct impact gambling can have on families and children. Of the 74 people who went through their residential treatment last year, 72 relationships broke down and 69 children were temporarily without a father.
The government is making some effort to address harmful gambling, for example recent government policy has cut the maximum permitted stake on fixed-odds betting terminals from £100 to £2 – a controversial move welcomed by some in the bookmaking industry – and PHE have committed to carrying out a review of the damage to health caused by gambling. However, to make any real and effective progress it is obvious that more funding, research and treatment options are needed to address the health and social concerns harmful gambling presents in the UK.
Addiction is addiction, whether drugs, alcohol or gambling. It's a behaviour pattern and what the sector and NHS commissioning services need to realise is that we should be providing holistic support, treating the person rather than an individual problem.