Gambling company Entain has been ordered to pay £17m for 'social responsibility and anti-money laundering failures', the Gambling Commission has announced. The fine covers both the company's online and land-based businesses.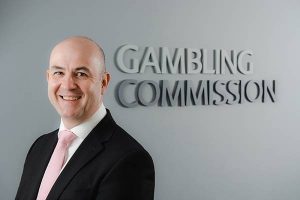 Entain Group will pay £14m for failures at LC International Ltd, its online business which runs Ladbrokes.com, coral.co.uk and foxybingo.com, as well as £3m for its Ladbrokes Betting & Gaming Ltd business, which operates almost 2,750 physical premises across the UK. The group could also lose its licence, the commission has warned.
Among the failings were one shop customer who was able to stake almost £30,000 and lose more than £11,000 in a single month without being escalated for a safer gambling review, and an online customer who frequently gambled throughout the night and deposited more than £230,000 over an 18-month period with just a single chat interaction from the company. Even those customers who were subject to enquiries and restrictions were allowed to open multiple accounts with the licensee's other brands. One customer who was blocked by Coral was then immediately able to open an account with Ladbrokes, and deposit £30,000 in a single day.
'Our investigation revealed serious failures that have resulted in the largest enforcement outcome to date,' said Gambling Commission chief executive Andrew Rhodes. 'There were completely unacceptable anti-money laundering and safer gambling failures. Operators are reminded they must never place commercial considerations over compliance. This is the second time this operator has fallen foul of rules in place to make gambling safer and crime free. They should be aware that we will be monitoring them very carefully and further serious breaches will make the removal of their licence to operate a very real possibility. We expect better and consumers deserve better.'
The ruling comes after continuous delays to the government's long-awaited Gambling Review, which was first announced in 2020 and last scheduled for publication in June. Among the issues covered by the review is sports sponsorship, with the delay meaning that three Premiere League clubs – Bournemouth, Everton and Fulham – have been able to announce new shirt sponsorship deals with betting firms in the meantime for the 2022-23 season.