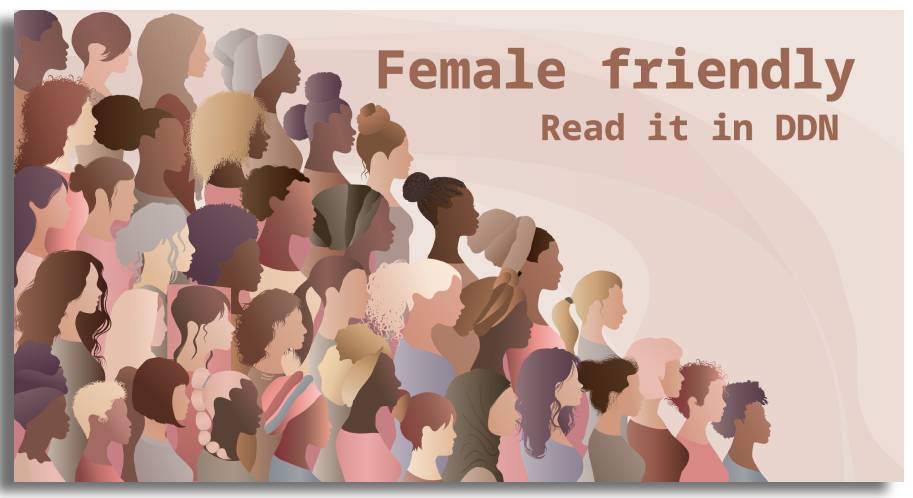 Following the Drugs, Alcohol and Justice APPG's look at the challenges for women accessing treatment in last month's DDN, Anna Whitton describes some developments at WDP and across the sector when it comes to improving women's treatment provision.
The Collective Voice 'Women's Treatment Working Group' launched on International Women's Day 2021. Comprised of female leaders who come together to make a difference, we share practice, influence our respective organisations, and advocate externally on the need for improved drug and alcohol services for women.

Central to our approach is a recognition that there are much-needed changes that we can take responsibility for. There are of course also many areas where we need to harness our collective influencing power, including how we might influence systems and policy change to drive improvements for women. Our presentation to the Drugs, Alcohol and Justice All-Party Parliamentary Group last month (DDN, February, p23) is an example of this work. To find out more about the group, check out our page on the Collective Voice website at www.collectivevoice.org.uk/womens-alcohol-and-drug-treatment.
This collaborative approach is especially timely – women have been under-represented in services for too long, and the data presents a worrying picture. Drug-related deaths among women have been increasing for more than ten successive years – for example there were 195 cocaine deaths in 2021 compared to 19 in 2010.
Learning from research, sharing practice through the Women's Treatment Working Group and hearing what the women who come to our services tell us, we have been reviewing and refreshing how we do things.
As part of a broader trauma-informed approach with women-specific interventions, practical steps are being strengthened across all of our services, such as:
Implementing women-only spaces – spaces and times of day where men (staff and service users) are not present.

Setting up accessible appointment times – for example, making sure that women who are the sole/main person responsible for childcare do not have appointments scheduled during half-terms, and not offering appointments outside of school or nursery hours or too close to pick-up/drop-off times.
Offering alternative appointment venues – looking at other options in the community which might be easier to travel to – such as somewhere they already have other appointments at – or a place they feel more comfortable meeting in.
Arranging for female workers to attend probation on a Friday – as this is often when people are released from prison, ensuring that there are female workers available for any women who need to meet with their local treatment service on the same day.
Connecting with family support providers – for example, we are building relationships with Home Start in our local areas.
Working closely with specialist women's centres – enabling access to treatment through safe women-only spaces where women can also access a wider range of support to meet their needs.
We are also excited to be launching a women's co-production audit across our services. We think it's important to make sure that that we really hear women's voices and work together to implement change – our new audit will help us to do that. Together, we will be assessing what we currently have in place and, from this month onwards, we will regularly audit our services with women to establish what we are doing well and what we could be doing better.
As well as looking at areas of improvement and best practice, the Women's Treatment Working Group shares learning about what is currently available nationally and where there are gaps in treatment provision.
At WDP, we had been talking with The Nelson Trust about women's treatment needs, as they have a strong track record in delivering women's services including women-only residential services. They had already identified a lack of women-only detox provision as a major gap and specific barrier to residential rehabilitation, as detoxification is often required before women can access these services.
While there are some women-only residential rehabilitation services and more in development – for example, Phoenix Futures and Ley Community are opening a site in Oxfordshire later this year – there is currently no women-only specialist inpatient detoxification service in the UK.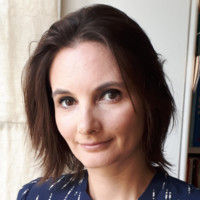 Together with The Nelson Trust, we were committed to finding a solution and are now addressing this gap by implementing a women-only inpatient detoxification. This collaboration draws on the respective and complementary strengths of our organisations, incorporates lived experience in co-design and development, and will involve the mobilisation of a new site in Gloucestershire, which we anticipate will open this year.
As part of this exciting provision, we will be recruiting for some new and interesting women-specific roles so keep an eye out. If you'd like to support or get involved with the development of this new initiative, please contact me on anna.whitton@wdp.org.uk.

Women supporting women – stories from the frontline
Online Event 8 March, 10 – 11.30
What is good practice when working with women in drug and alcohol treatment services?
Are you working with women with drug or alcohol issues?
Do you want to better understand what gender responsive treatment looks like in practice?
Do you want to hear ideas to improve outcomes for women?
Join Collective Voice on International Women's Day, Wednesday 8 March, between 10 and 11:30am to explore good practice when working with women in drug and alcohol treatment services. The webinar will be chaired by Phoenix Futures chief executive Karen Biggs and will feature a range of speakers from frontline service delivery alongside lived experience testimony:
Working with women's trauma: practical tips and hints to help build your toolkit when working with traumatised women (Evgenia Stefanopoulou, Turning Point)

Voices of lived experience: themes and reflections from women using services (April, Working with Everyone)

Meeting women where they are at: examples from practice of creative ways to engage with women – from drop-ins to menopause support (speaker tbc)
There will be a Q&A after the presentations, so please do join us to share your thoughts on this crucial topic.
Sign up to attend the webinar at https://www.eventbrite.co.uk/e/women-supporting-women-stories-from-the-frontline-tickets-533398959647